9 Simple Tips to Choose the Best Moving Company | StowNest
Finding the best moving company is important - but it's not as hard as you might think. follow these 9 simple tips to get started!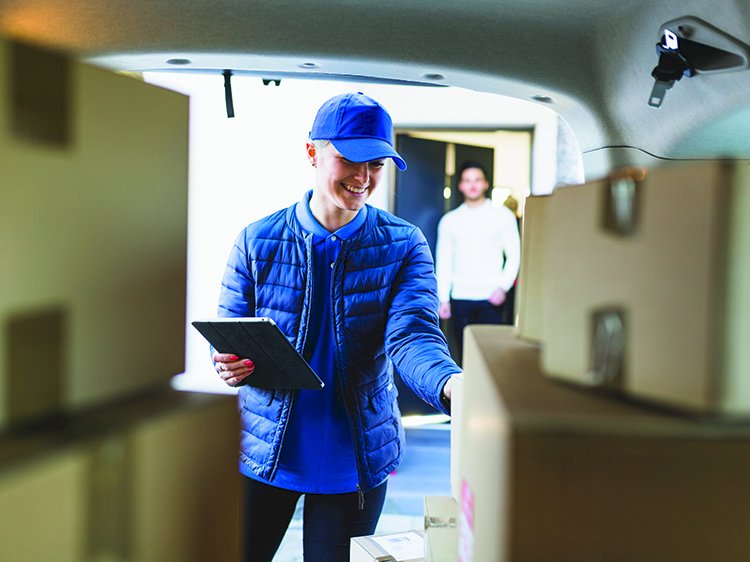 Choosing a moving company not only includes hiring people to transport your belongings to your new home, but they should also make the moving process stress-free and comfortable. While researching movers may be stressful, it is worth the time to find a reliable company. Save money and ensure that the process goes smoothly by following these tips to find the best moving company.
Plan for the move early
Start packing early as it helps you to reduce stress and gives you a better packing experience. Packing is a time-consuming process, so start by collecting the essential things and then gather items that you need right after the move. Then start packing the larger items.
Make sure the company is registered/ licensed
You should always check whether a moving company is registered and you should never trust any moving company that doesn't have a proper license to work. You need to do the proper research and be smart while choosing the right moving company. It might be time-consuming but it is very important for safe relocation. So, it is better to ensure that the company is registered and licensed.
It is also important to check their policies like cancellation policies, insurance coverage, and dispute resolution process. Checking these policies will ensure that you have a smooth moving experience. Looking for companies that are licensed and insured will give you peace of mind that your belongings are safe and protected.
Check reviews & reputation online
Speak to your friends and family and ask for recommendations about hiring movers. Did they deliver on time? Was any property damaged? What kind of insurance do they offer? Apart from asking for recommendations from friends and family, online sources also help you find a good moving company. You can visit their website to check their ratings and read the reviews to know that you have approached the right moving company. By doing so, you can have an idea of the company's reputation and track record. Many companies have social media pages where you can review their day-to-day business.
Make sure they have services you need
Tell the moving company everything you need to transport, so that it will help to create an estimate. Check every room and all storage places like cupboards, drawers, etc. If you need to move any items from an outdoor space, ensure that the moving company knows about it and when to arrive to pick up your things. Make sure they know what kind of services you need.
Ask about professional accreditation
Professional movers are required to register under Indian Companies Act of 1956. They are required to get a license from agencies like ISO certification for the quality of service and company organization structure. You should verify the official papers issued by the State or Central government such as Goods and Service Tax registration, PAN card, shop license, etc.
Ask about loss and protection coverage
Choosing the right moving company should reduce the risk of damaged items. But, even professionals break items. Some movers provide full value protection to items that are lost or damaged. Ask for detailed information about the protection of goods and know what is covered under insurance.
After you move, check the items and ensure that they have arrived safely, and were not damaged during the transit. Go through your properties to make sure that the movers have not damaged any doors, walls, or other areas. If you notice any damages after the movers leave, report it to the company and make sure to save the pieces of any damaged items.
Ask about the fees
The cost of moving can be influenced by various factors such as the type of moving service, the size of your move, and the time of year you choose to move. Ask the moving company to get you the estimates. To avoid hidden fees read the contract when you sign it. This includes additional charges for packing materials, charges for items that cannot be easily moved, and fees for services you thought were included in the original quote. Be sure to clarify any doubts regarding the move and read the contract before you sign, so that you know exactly what you are paying for.
Visit them directly
When you are hiring professional movers, this is one of the most important checks to be done. You can't just trust them blindly. Visit their office, and have a look at the vehicles which are used to move your goods. Check their storage facilities, and ask for the original papers which helps you to show their genuineness and reliability. Some of the other documents which should be checked are trade license, PAN card in the company's name, company registration no, and service tax registration no.
Compare the moving estimates
Once you have shortlisted a few moving companies, it's time to get the estimates from one of them. Do not fix on a moving company over the telephone. This will lead to changes in estimates. If a moving company doesn't give you an on-site estimate, then make sure you don't hire them.
It is not a good idea to go with a company that gives a lower estimate. If the quality of service is important to you, you should pay a little high for a quality mover. Make sure you have given all the details about the items and the services you require.
Moving is a tedious process, but it doesn't have to be stressful. If you are smart enough in choosing the right moving company, the whole shifting process shall be a hassle-free experience. If you are wondering about how to choose a good moving company, search online. You need to take into account several factors such as money, time and complexity of your move, and quality of service. If you are searching for storage services in Bangalore, contact Stownest. We provide you with top-of-industry services and our ultimate goal is to safely deliver your household items to the new location.
What's Your Reaction?