Student accommodation: Know Hows about urban moving
The study period is coming to an end, and most students are glad to have gotten this far. This is probably one of the most tiring moments of the term. You have to prepare for your exams and do a couple of several other things in readiness for what is ahead of you.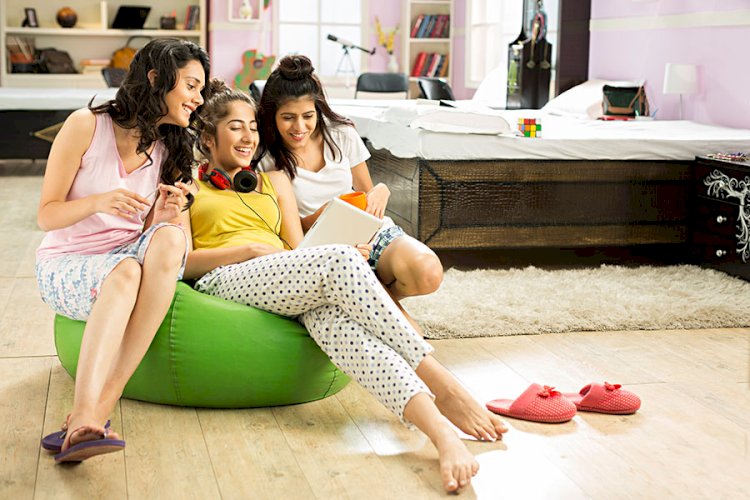 It's even more challenging if you're planning to move accommodation at the end of the term or are finishing your course. If this is the case, you are probably wondering what you can do to get most of your deposit back.
Besides, you will require that money to go for a night out or two to celebrate finishing the course, or maybe even use the cash as a deposit for your next accommodation. Whatever the case, you have to do your best to be refunded your deposit in its entirety or a good part of it.
It's always advisable that you find a way of getting the landlord to visit the accommodation before the contract ends (probably a month before). That way, you can identify any issues and solve them early enough to increase the chances of getting a speedier and full refund of the deposit.
When the time comes to leave, be sure to take pics of the accommodation just in case someone decides to claim that the place was not in good condition when you left. You can also take some photos when the landlord visits to inspect the house.
In addition to taking photos, be sure to pay attention to the following points as well if you're after a full refund of your deposit.
1. Clean (like you're expecting a royal visitor)
One of the main inspection points when leaving a letting space is the tidiness of the rooms. You've been residing there for some time, and probably haven't given a thought to the hidden areas. When did you last vacuum under the sofa or thoroughly clean the windows? You want everything and every surface to look spotless clean when leaving so that it looks like you hired professionals to do it for you.
In most cases, it's easier to clean the accommodation space when you have removed most or all of your possessions from the room to create more working space – you're moving out anyway. Therefore, you should move your belongings, either with the help of other students or by hiring a professional moving company. After that, you can store your items in a self-storage unit before making your next move. Be sure to research more on the best storage companies available in your location for the best service.
2. Read carefully through the tenancy agreement
The tenancy agreement is one of your main guides when it comes to cleaning and repairing the accommodation in case of any damages. You want to know the expectations of the landlord and meets them to avoid any issues.
If, for example, the agreement states that you are supposed to hire professional cleaners before leaving, do it to avoid losing a part of your deposit.
3. Replace or repair
It's morally right to leave a rental space the way you found it or even better (for some extra brownie points). If there is something that you accidentally broke while staying in the accommodation, be sure to replace or repair it depending on the case.
The landlord can also point out some issues when inspecting the house with you. In such a situation, you should offer to fix the damage, whether through a replacement or repair. This is often better compared to having an amount withheld from your deposit to be used for repairs.
4. Inform the utility companies before leaving
You don't want to leave unpaid bills to the landlord or be charged for services used by whoever moves in after you. In this case, therefore, be sure to inform the companies whose services (gas, phone, electricity, etc.) you were using some days before leaving. Doing that will make it easier to get a final bill and clear with them before leaving.
5. Check the inventory (if you have one)
If the accommodation had some items such as crockery, cutlery, and others, it's more than likely that the landlord issued you with an inventory when moving in. If this is the case, use it to ensure that no item is missing. This is easier if you had checked the items against the inventory before moving in.
If something is missing, be sure to replace or find it, as this is again cheaper compared to allowing the landlord to deduct some cash from the deposit. If the landlord did not leave an inventory, however, they won't have a way to prove that any item is missing. Be sure, however, to replace any lost items, as that is the right thing to do.
6. Empty the fridge/freezer
It's quite easy to get overwhelmed by other tasks that you forget to empty the refrigerator. It's quite easy to miss this one as you probably won't have much in there to spark attention. Don't forget it, however, and also ensure that you power off the fridge before you leave.
What you should do if the landlord unfairly withholds your deposit
If by any chance you feel that the landlord had unfairly withheld part or all of your deposit, you can forward the issue to a small claims court (remember to include the photos as evidence). Doing so makes it possible to get the justice you deserve. You can either get back part of your deposit or get a proper explanation of why your deposit is being withheld.
One last tip for the future
Always ensure that you have taken photos of the rented property before moving in. If possible, you can even hire a professional photographer to do it for you when moving in and as you move out. That way, it will be easier to identify any discrepancies that should be fixed. All in all, getting your deposit back in its entirety should not be a problem if you've left the accommodation in a good state.

What's Your Reaction?