List of Expensive Household Items for shifting and How to Handle them | StowNest
We have listed some expensive household items for shifting and how to handle those items in the best protective ways to keep it safe while shifting.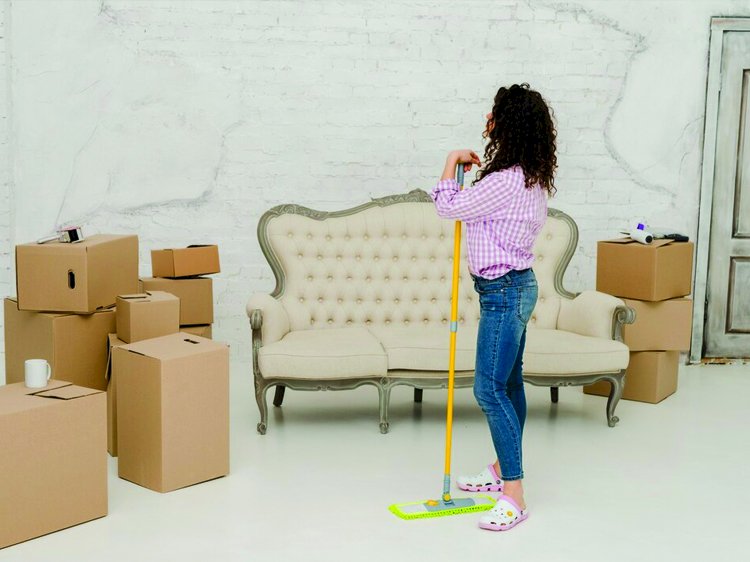 Household items shifting process is a complicated process that requires caution, especially for expensive items. Usually, such items have sentimental values attached to them, so people always prefer to shift them with the help of professional shifting services. Packers and movers will take care of everything. But while you are moving heavier items across the stairs hiring affordable movers helps you minimize costs, especially for the following items.
List of some of the expensive household items and how to handle them while moving.
King size mattresses
Any mattress size is difficult to move, be it Queen's, or Twins but King's is the most complicated one due to its shape and size. Mattresses require a particular bag or a large cover to keep them safe and protected. Special bags for moving mattresses are provided by some of the moving companies to provide proper protection and ventilation. On the other hand, memory foam mattresses are easier to handle because they can be compressed.
Large area rugs
The first step to moving rugs is to clean them deeply. One of the best options is to professionally clean them before the moving day. Roll it up and secure it with zip ties or plastic ties. A large plastic bag or paper wrapping materials is enough to keep it protected during transit. Depending upon the size of the rug, you will need a separate truck to move them.
Bulk furniture
Before moving, you have to disassemble large pieces of furniture. Cover each part in bubble wrap, secure with tape, and store them together. For whole pieces, wrap them with blankets and put them in a transport crate. Depending on the size of the pieces, you may need to order a custom crate.
Antiques and paintings
These items are fragile and it is important to handle them with utmost care. Here are some tips to protect it from unnecessary damage. Pack the paintings in a size-appropriate box. If you have saved the original boxes, it is better to use them. Use glassine to wrap paintings as it is water and air resistant. Next while packing it into the box, stuff newspapers and crumbled papers in between and cover it using bubble wrap. Close the box with tape. This will help the boxes from getting opened during the move.
Antiques are irreplaceable and must be handled with care. Take note of all items and take close pictures of them. Then collect all the materials for packing, including bubble wrap, crates, and blankets. Consider hiring a moving company that specializes in moving antiques to be safe.
Musical Instruments
Having musical instruments in your home adds more beauty to your living space. But it becomes difficult when you need to move and transport them to another place. Small musical instruments will fit in their own case and are simple to move. Some musical instruments need extra care while shifting them.
Piano
The piano is the most difficult to move because of its size and dimensions. It is always better to hire special piano movers for this job. The moving service providers will provide the wrapping and packing materials. Make sure to decide the area where to place the piano to avoid additional expenses. Hiring piano movers are expensive but you would rather want to protect your large investment.
Drums
Drums are highly vulnerable and prone to scratches. But, getting a box bigger than the actual drum set makes it easy to carry. The legs and tension rods can be put in a separate box and labeled
Guitars and string instruments
String instruments include guitar, violin, and cello, are delicate which require extra care during transit. The strings should be loosened before packing these items. It is better to pack the guitar in its original case, but if you don't have the original packaging case, then bubble wrap it to make it secure.
Electronic devices
Due to their delicate construction, TV and other electronic devices require extra care and attention while packaging and transportation. The best option to pack electronic devices is to use their original boxes. If you don't have the original boxes, cover the devices with bubble wrap. Disconnect all the power chords and cables and store them in a separate bag.
Aquariums
This is also one of the most expensive items to move because of its size and shape. Since aquariums are made from glass, they require more attention while moving and that is why it is so expensive. Before you start packing, remove everything that is inside and store fish and plants properly. Clean the decorations, dry them, and pack them separately. You might need a cardboard box that is large enough to accommodate the aquarium.
Large couches
Couches are huge and are very heavy to carry. Carrying them to the truck in which it is to be transported is a tedious process. That is the reason why the movers charge a little extra.
Sculptures
It is very important to be careful while moving sculptures. The moving costs depend on the size and shape of the sculpture. To cover sculptures, you can use padding or a mat board, to protect them. And then pack them into a box. This is one of the most expensive items to move because of its odd shape and bulkiness.
Heavy or large safes
Safe is costly and hard to move, so think twice before you take them with you. It is better and more economical to buy a new safe. But, if you want it with you, you must inform the movers about the size of the safe, so that they bring the necessary equipment.

Moving is a stressful process that requires a certain amount of time and money. Moving some of the household items is not an easy job and that is why it costs extra. Specific household objects may be expensive and will not be easy to replace. Some of the expensive household items include electronic devices, musical instruments, safes, furniture, sculptures, and paintings. When you handle these items with care, there will be no problems while transporting them.
If you are looking for a warehouse for household goods in Bangalore, contact Stownest. At Stownest we provide the best house relocation services to our customers. We have experienced professionals in all departments right from relocation supervisors, verified truck drivers, and packing personnel. So, we make the entire shifting process easy without any stress.
What's Your Reaction?