Eco-friendly Ideas for Homeowners for Creating a Sustainable Garden.
Making a sustainable garden has become a priority for homes in an age where environmental issues are top of mind. A sustainable garden not only benefits the environment but also gives us a calm, peaceful place to commune with nature. Homeowners may transform their gardens into healthy ecosystems that support biodiversity, save resources, and lessen their environmental impact by implementing eco-friendly practices.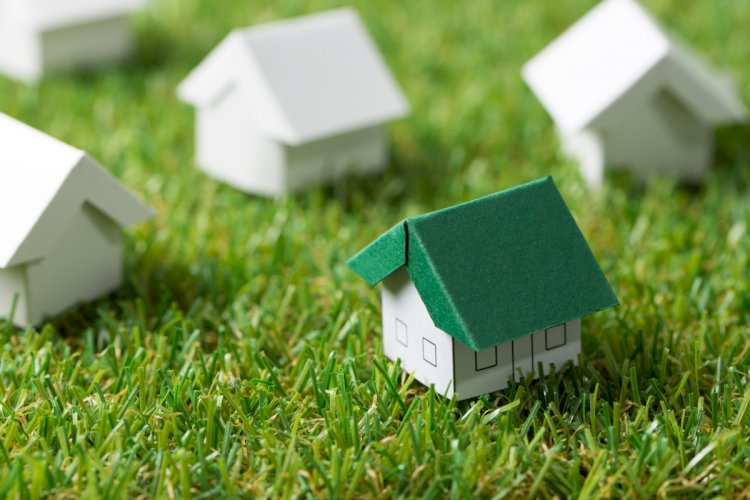 Introduction:
In our changing environment, adopting eco-friendly practices is more important than ever. As homeowners, we have the ability to positively impact the environment right in our own backyards. We may promote biodiversity, conserve resources, and reduce our ecological footprint by developing a sustainable garden. In this blog post, we will look at some basic yet effective eco-friendly practices that any homeowner may do to transform their garden into a sustainable haven.
Native Plants and Biodiversity: The basis of a sustainable garden is the selection of native plants that are well-adapted to the local environment and require less water and maintenance. Native plants also play an important part in biodiversity conservation by providing habitat for local creatures such as birds, bees, and butterflies. By diversifying your garden with native plants, you may build a vibrant ecosystem that benefits the entire region's health.
Composting for Nutrient-Rich Soil: Instead than relying on commercial fertilizers, homes can compost their own nutrient-rich soil. Composting kitchen scraps, yard waste, and organic

materials

not only minimizes landfill waste but also provides natural fertilizer for your plants. Compost improves the soil's water-holding capacity and promotes healthy plant growth, all while eliminating the need for dangerous chemical fertilizers.
Rainwater Harvesting: Water scarcity is a major concern, making it critical for homes to discover measures to conserve water. Rainwater harvesting is a simple yet effective method of collecting and storing rainwater from rooftops and other surfaces. This captured water can be utilized to water plants, minimizing reliance on municipal water supplies. You not only

save money

on utility costs, but you also minimize the burden on local water resources.
Mulching for Moisture Retention: Mulching is an excellent method for retaining soil moisture and suppressing weed development. Organic mulches like wood chips, straw, or leaves not only assist the soil retain water, but they also boost fertility as they degrade. Mulches also protect the soil from erosion and harsh temperature changes, resulting in a healthier and more sustainable garden

environment.

Natural Pest Control: Resist the urge to use chemical insecticides to control pests. Instead, look at natural pest management options like companion planting, which includes growing specific plants together to repel pests. Natural predators such as ladybirds, praying mantises, and birds help keep pest populations in check. You can reduce

pest problems

while protecting beneficial insects and wildlife by keeping a balanced ecology.
Bee-Friendly Gardening: Bees perform an important part in pollination, helping to grow fruits, vegetables, and other plants. Plant flowers that attract and nourish bees to create a bee-friendly garden. Pesticides that can harm these important pollinators should be avoided. By maintaining a bee-friendly environment, you not only protect biodiversity but also increase garden productivity.
Reduce Lawn Size: Lawns necessitate a significant amount of water, fertiliser, and upkeep. Consider replacing your grass with native plants, wildflowers, or a vegetable garden in your garden. This change not only saves resources but also promotes biodiversity.
Conclusion, By implementing these eco-friendly practices in your garden, you can become an environmental steward right in your own backyard. Making a sustainable garden with native plants, composting, rainwater collecting, mulching, and bee-friendly gardening benefits the environment while also providing you with a vibrant and thriving outdoor space. As homeowners, we have the chance to set a good example and contribute positively to the well-being of the world. So let's get our hands dirty and build a sustainable garden to demonstrate our dedication to a greener, more sustainable future.
What's Your Reaction?