Storage Solutions for Small Homes
Having a small home may seem like a good idea, especially if you are after downsizing to live a simplified life until you realize that the space is quite small. But does that mean that you can't work with the small space? Well, that should not be the case. You can always utilize every inch of your home with creative space-saving storage solutions. The following ideas should come in handy when trying to store your belongings in a limited space: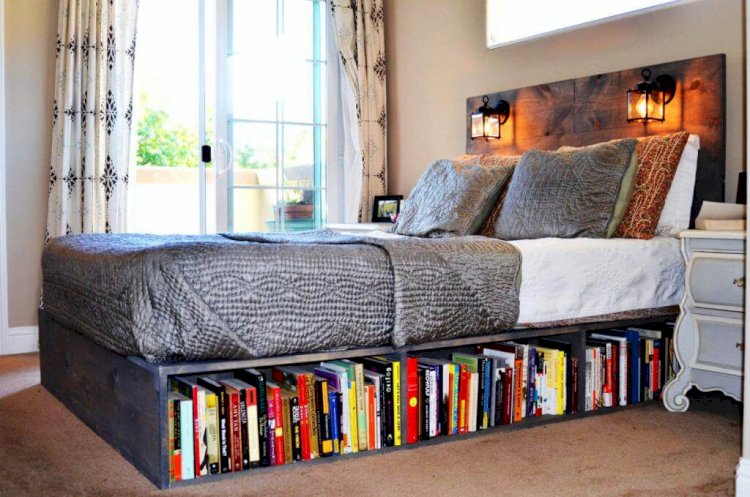 1. Ottoman storage
You can get a good storage ottoman or revamp an old one, to keep away the items that seem not to find a storage place in your home. This is a creative way to "kill two birds with one stone", as the ottoman will keep the clutter out of sight, while also contributing to the great aesthetic value of your home.
2. Bed storage
Utilizing the space under the bed is a good idea if you are out of storage space. However, most people get it wrong when they decide to store their items without a proper plan. This often turns the "storage space" into a chaotic mess. To make good use of the space under your bed, you should make use of pull-out drawers, dividers, and customizable containers as they make it easy to store items neatly under the bed.
3. Hanging bike racks
Did you know that you can save a lot of space by hanging your bike vertically using bike racks? Well, now you know. You can opt to use free-standing bike racks, wall amounts or any other option that may work well in storing your bike vertically. This will allow you to have more space to store other items.
4. Behind-the-door storage
If you don't have enough storage space, vertical spaces can always save the day. One of the best ways to go about this is by adding behind-the-door-storage racks. By using hanging wall racks behind doors, you can always keep the clutter in your closets away. Even better is that most of the wall racks have adjustable shelves, which can be removed or added as desired.
5. Art storage
Wondering where you should store your jewellery when the space gets too small? You can make good use of wall prints to safely store your precious stones while also ensuring that they are tangle-free. This will save you some drawer space, which you can use to store other items.
6. Wall-mounted shelves
You don't have to worry about lack of space to store your books. Wall-mounted shelves will do a great job when it comes to keeping your books organized. Such shelves can be installed almost anywhere, even above the TV, as long as they are securely attached to the wall.
7. Bins and baskets
Decorative bins and baskets come in so handy when storing and organizing your items in a limited space. Besides, they can be placed in different areas in your home such as kitchens, bedrooms, entryways, and others. Be sure, however, to use colour-coded labels so that even your kids will find it easier to determine what each individual basket is used for.
8. Hooks
Using hooks in your home can save you a lot of space in addition to helping you maintain a neatly organized space. The advantage of using hooks is that they are inexpensive and easy to install. As such, they end up being so useful in bathrooms, laundry rooms, garages, and almost every other area of your home. You can use them to hand umbrellas, towels, clothes, hats, brooms, and more.
9. Fireplace storage
If you have a fireplace that is not functional or one that is rarely used, you can instead use it for storage. Not only will you save some space, but also store your items in a chic and effective manner. You can even decide to get a little bit creative and paint the interior to have a colourful accent.
10. Invest in a storage unit
If you feel like you need some extra storage space to keep your home decluttered, you should consider renting a self-storage unit. Such facilities offer a convenient and secure way to store different items whether on a long-term or short-term basis. Be sure to take your time, however, and research about the different self-storage facilities in your area to determine the best.
That's it,
The above are some of the most effective storage solutions for homeowners who have limited space in their houses. Never underestimate the simplest of ideas as they could save you so much space while making your home look neat as well.
What's Your Reaction?