The Role of Technology in Self-Storage during COVID-19
The use of technology in self-storage facilities has not only made storing valuables easy but has also increased the security of clients' valuables, which puts their minds at ease. Ordinarily, someone who has no clue about the self-storage business would wonder why such a company would require technology because, to them, all that is needed is transport and storage of valuables.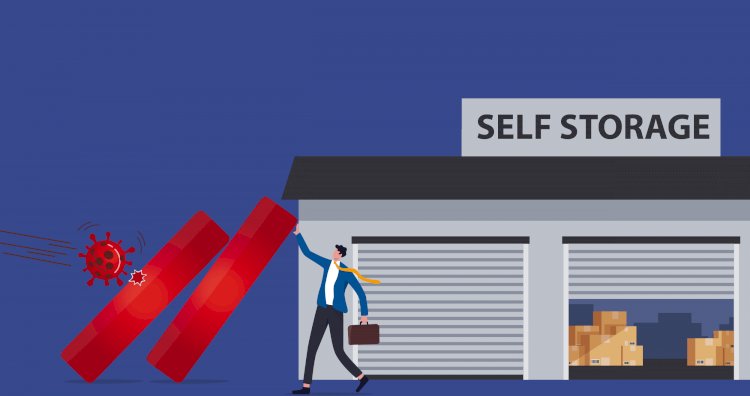 This is not the case as there's more to the self-storage business than meets the eye. Just like any other sector, there's a whole chain of processes from logistics, to marketing, to maintenance and even management. Technology, therefore, is crucial for the success of the self-storage business.
The significance of technology has increased even further due to the current Covid-19 pandemic. With the ongoing orders to social distance and self-quarantine, every business, including those in the self-storage line of work, have had to adapt, and this is where technology comes in.
Digitizing the Self-Storage Rental Process
According to Robert Chiti, chairman and CEO of OpenTech Alliance, a self-storage company, covid-19 has ushered in the era of "contactless" self-storage where customers and businesses avoid face to face contact. OpenTech Alliance is one of the many companies that have enabled clients to complete the process of renting business storage online.
Beyond Self Storage is another self-storage company that has taken advantage of the covid-19 pandemic. Though they previously offered online reservations as well as a 'no-touch' facility entry, they are currently increasing their marketing strategies and have even included a "covid-19 update" on their website.
These self-storage companies are making use of online tools such as DocuSign that allows clients to sign agreements before making online payments for access to their rentals.
Technology for Remote Access
Some self-storage companies have shifted from the traditional method of telephone communications to adopting a cloud communications platform. According to RingCentral, an organization that provides cloud communications, self-storage companies have benefited from their all-in-one communications platform that allows staff to communicate remotely via different devices, such as video conferencing, and to store and transfer files.
Use of Social Media Platforms as A Marketing Tool
On March 13th, the popular self-storage company U-Haul released a statement that it would be offering one month of free storage to university students that had been affected by the covid-19 pandemic due to school closures and had to store their belongings.
Their post on twitter garnered attention from students as well as news sites giving them an upper edge among their competitors. This move not only increased awareness about their company but also brought them, new clients.
Technology for Health Purposes
A self-storage company in Thailand called JWD InfoLogistics has employed UVC Ray Technology, which uses UV rays to kill viruses from all surfaces hence prevent the spread of covid-19 among staff and customers.
This technology takes about seven minutes to kill mold and viruses entirely and has proven very useful during this pandemic. According to JWD, there has been a significant rise in demand for business storage since February, especially among online businesses in search of additional storage.
Charvanin Bunditkitsada, the company's CEO, stated that some of their branches are now open for 24 hours, and they also plan on increasing their branch locations.
In the US, the Self-Storage Association(SSA) has launched a program connecting facility owners. They can donate for free, unoccupied storage spaces with organizations that are providing essential services and helping in the fight against covid-19. The process is done online, where members fill a donation form with their contact details and units available.
Repair and Maintenance
Self-storage companies have partnered with companies that offer integrated HVAC systems to increase their efficiency. Motili is an online platform that connects clients and contractors. This platform enables clients to schedule repairs remotely to install energy-efficient HVAC systems, which also provides real-time alerts through remote monitoring.
Covid-19 has been a wake-up call to businesses that had not embraced technology. We are still not sure as to whether this is going to be the new normal after the pandemic is over. However, it's clear now more than ever that technology is an "essential service" not only for the self-storage business but for others as well.
What's Your Reaction?