Unlocking the Benefits of Self-Storage Units in India: A Comprehensive Guide.
Do you struggle with a lack of space in your house or workplace? Do you struggle to maintain organization and find yourself tripping over clutter all the time? If so, it may be time to take into account the various advantages of self-storage units. As consumers look for convenient, economical ways to store their stuff, self-storage facilities are growing in popularity in India. We shall look at the benefits of self-storage facilities in India in this guide. These facilities are an excellent choice for keeping your items in a secure and effective manner. They help you conserve space, give cost-effective solutions, and improve security. Stay tuned to find out why self-storage units are the best option for your storage needs.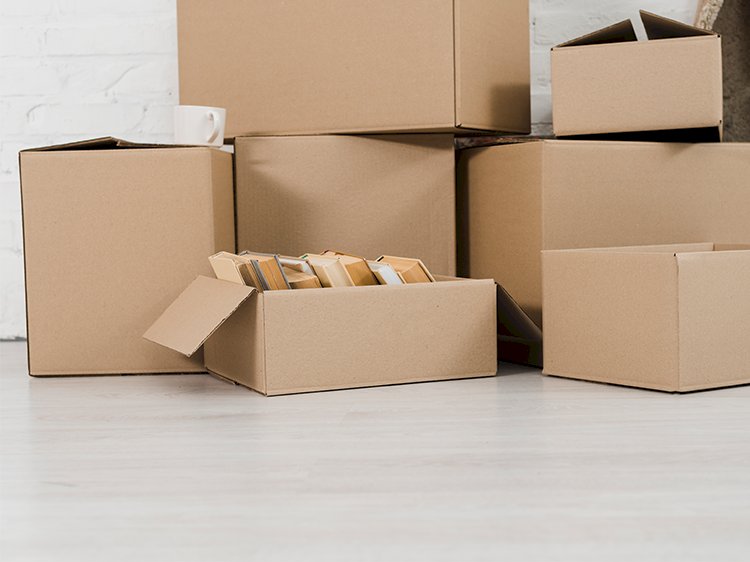 Benefits of self-storage units:
Self-storage facilities are a great alternative for anyone trying to declutter their home or place of business because they provide a number of advantages. A few advantages of using self-storage units are as follows:
1.Extra Space: Self-storage facilities give you more room to store your possessions. If you have a small office or flat, this is extremely helpful. You can free up room in your home or business by storing stuff you don't use frequently in self-storage boxes.
2.Secure Storage: Self-storage facilities offer a secure location to keep your belongings. To make sure your possessions are always safe, they have access control systems, security alarms, and surveillance cameras installed.
3.Cost-Effective: Self-storage facilities are more affordable than renting a bigger apartment or office. You just pay for the square footage you actually need, and you can rent the extra room for as long as you require it.
4.Convenient: Self-storage facilities are a practical way to keep your belongings safe. Access to your unit is always available, and most facilities provide access around-the-clock. Your valuables are now simple to get back whenever you need them.
Types of self-storage units:
Self-storage facilities are classified according to their size and the sort of objects they are intended to store. The most frequent types of self-storage units are as follows:
1.Indoor Storage Units: Indoor storage facilities are placed within a building and provide additional protection from the elements. These storage units are great for storing furniture, electronics, and documents.
2.Outdoor Storage Units: Outdoor storage facilities are placed outside and are suitable for keeping objects such as automobiles, and recreational vehicles. These are often larger units with drive-up access, making it simple to store and retrieve what you need.
3.Climate-Controlled Storage Units: Temperature and humidity control are provided by climate-controlled storage units, making them perfect for storing valuables such as artwork, antiques, and documents.
4.Business Storage Units: Business storage units are used to store items and equipment for businesses. These rentals are often larger and have extra security features such as surveillance cameras and access control systems.
5.Portable Storage Units: Portable boxes for storage are delivered to your site and collected once they are full. These boxes are suitable for relocation and renovation jobs.
Choosing the right self-storage unit:
When choosing a self-storage unit, there are several factors to consider. These include:
1.Location: Choose a self-storage facility that is close to your house or office. This will allow you to easily reach your belongings whenever you need them.
2.Size: Select a unit size that will hold all of your belongings. A unit that is too tiny will not hold all of your assets, while a unit that is too huge will be a waste of money.
3.Price: Compare prices from various self-storage facilities to see which one provides the best value for money.
4.Security: Select a self-storage facility that has proper security features in place, such as surveillance cameras, security alarms, and access control systems.
5.Climate Control: Choose a climate-controlled unit if you need to keep products that are sensitive to temperature and humidity variations.
Factors to consider when renting a self-storage unit:
Before renting a self-storage unit, there are several factors to consider. These include:
1.Rental Agreement: Read the rental agreement carefully and ask questions if you have any doubts. Before signing the rental agreement, make sure you understand the terms and restrictions.
2.Insurance: Examine whether the self-storage facility provides insurance for your belongings. If not, think about getting insurance from a third-party carrier.
3.Access: Make sure you have easy and convenient access to your unit. Check if the facility offers 24/7 access.
4.Payment Options: Check the payment options available and choose the one that is convenient for you. Some facilities offer automatic payments, while others require manual payments.
5.Cleanliness: Check that the facility is clean and well-kept. A clean facility indicates that management is confident of the work they do and values their clients.
How to pack and store your items in a self-storage unit:
Packing and storing your items in a self-storage unit requires some planning and organization. Here are some tips to help you pack and store your items effectively:
1.Use quality packing materials: Quality packaging materials, such as corrugated boxes, bubble wrap, and packing tape, should be used. This will keep your items safe throughout transportation and storage.
2.Label your boxes: Label each box with the contents to make it easy to find items when you need them.
3.Store items on shelves: Store items on shelves to maximize space and make it easy to access your belongings.
4.Store items vertically: Stack boxes vertically to maximize space and prevent damage to fragile items.
5.Leave space in between items: Leave space in between items to allow for air circulation and prevent damage to fragile items.
Safety and security measures in self-storage units:
Self-storage facilities take security seriously and have implemented several measures to ensure the safety of your belongings. These measures include:
1.Surveillance Cameras: Facilities have surveillance cameras installed to monitor activity within the premises and deter criminal activity.
2.Security Alarms: Facilities have security alarms that are triggered when there is unauthorized access to a unit.
3.Access Control Systems: Facilities have access control systems that require a unique code or key to access the facility and individual units.
4.On-site Managers: Facilities have on-site managers who monitor activity and ensure that the premises are secure.
5.Insurance: Some facilities offer insurance for your belongings to provide additional protection against loss or damage.
Self-storage unit industry in India:
Self-storage is a relatively new industry in India, but it is expanding rapidly due to increased demand for economical storage solutions. The market is predicted to develop at a 10% to 15% annual rate, owing to the expansion of the e-commerce industry and the growing need for storage solutions in metropolitan areas.
Conclusion, Self-storage facilities provide a handy and cost-effective way to store your belongings. Consider considerations such as location, size, pricing, security, and climate control when selecting a self-storage facility. To avoid damage, make sure your things are properly packed and stored. Finally, select a self-storage facility that provides safe and inexpensive solutions. You may maximize the potential of your living or working space by choosing the right self-storage facility.
What's Your Reaction?