A Complete Guide on Automobile Storage Facilities | StowNest
This ultimate guide on automobile storage facilities will help you to understand about the features, benefits and types of storage units that can be rented.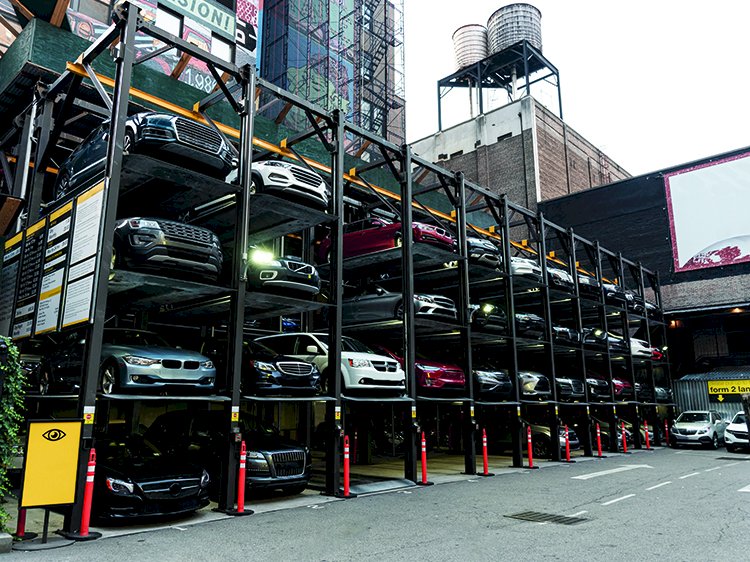 Cars are meant to be driven, but there might be situations where it becomes necessary to store your vehicle for a longer period. There are several reasons why you need storage space for your car. You may be going away for work or travel, you may not have access to a garage to protect your car from storms, or you prefer to use public transit during the week and prefer to drive over the weekend. Whatever the reason, investing in the best storage services pays off in the long run.
Benefits of automobile storage facilities
Some of the benefits of storing your car at a reputable security are
Maximum security
When you choose to store your car in a storage facility, it gives you a feeling that your car is always safe. Facilities that are specifically designed for long-term car storage employ professionals. This ensures that your car receives specialized care. This means that you can relax knowing that your car is in safe hands.
Reduces the risk of damage
Leaving your car outside exposes it to various elements that can cause damage. This includes hail and other weather-related conditions. Keeping your car in a storage garage will go a long way in maintaining your car in a good condition. Another addition to the services offered by the storage facility is that it will be insured while in storage. But remember that they will insure only the car and not your personal belongings. So make sure to empty your car before it goes inside the garage.
Frees up space on your property
You might not have sufficient indoor space for your car, so it might stand outside. Keeping it in a garage will free the indoor space.
Things to consider when you are hiring an automobile storage service
When to use automobile / vehicle storage
Here are a few reasons to use a vehicle storage unit
The primary reason why you would want to store your car is that it is infrequently used. Also, probably it is taking more space and if it's standing outside, slowly wearing down. So, you might consider storage. Storing your vehicle in a garage will certainly free up space on your property.

People serving in the military, travel nurses, and those working in a job that requires months away from home are examples of vehicle owners who might require storage space.

You might have purchased a new car and need to store your old car as there is no space on your property.

You may be in the process of selling your old car and need space to store it until the sale is finalized.

When you're on a vacation, you need a safe place to store your car.
How does automobile storage work?
Whether you are going away for a long time or don't have room to store a vehicle, storage space can provide a safe environment for the cars you want to preserve. The storage facilities offered by different suppliers vary. No matter what type of car you have, you'll find the right storage option. Whether you need short-term or long-term storage space, Stownest has options for you. Here are some steps to store your car in a storage unit.
Search through many local storage options to find the best option for your car.

Book the preferred storage space for your car.

Once the booking is accepted, decide the best to move in.
What type of unit should be rented?
There are several storage options for you to choose from
Private, enclosed indoor units
An enclosed indoor unit gives the exclusive use of your own climate-controlled space. This means that there's no chance of another person's car accidentally scratching or bumping into your car. Private enclosed units are charged significantly higher than the other options. These facilities are hard to find, which means that you may have to travel a certain distance to access your car storage.
Shared indoor space
This storage unit comes with the benefit of a controlled climate. This protects your vehicle's components from unpredictable weather conditions. In a shared indoor space, your vehicle is surrounded by many vehicles, and there are high chances that someone might bump into your car resulting in scratches. In some shared indoor spaces, the owners place physical barriers between vehicles to minimize the chances of damage.
Uncovered parking spaces
An uncovered parking space is the best option for people with a low budget and also for those who will not be storing their vehicle for longer periods. But, you must also keep in mind that parking your car in an open space leaves your car exposed to many elements like weather etc. That's why these storage spaces work better for people who don't need to store their vehicles for longer periods.
Covered parking spaces
With covered parking spaces, you'll be able to park your vehicle under a standalone roof alongside other vehicles. But some covered vehicles have three walls separating your vehicle from the rest. Though you won't get as much protection as in an enclosed indoor unit, the roof will protect from unpredictable weather.
Key features to look for vehicle storage facilities
The key features to look out for in automobile storage facilities are
They offer drive-up access
Good quality automobile storage units offer drive-up access facilities for their customers. You will be able to avoid all hassles involved in transporting your vehicle from your place. There is no need to search for a specialized machinery to transport the vehicle. Choosing a storage unit with drive-up access allows you to directly drive the vehicle into the garage.
Refined security
Reliable storage units offer the most advanced security features to protect the interest of customers. They provide a CCTV surveillance facility to make sure that your vehicle is monitored 24/7. Electronic gate access is also provided to ensure that only people who have a private access code will be allowed inside the unit. Alarm systems are also installed in certain units to provide maximum security. These features provide great relief to vehicle owners as entry is restricted to staff members only.
They offer 24-hour access
Some storage providers impose certain time restrictions to access your car. This means you will not be able to take your vehicle even in times of emergency. But, some renowned vehicle storage providers provide 24-hour access to your vehicles, so that you can use your vehicle according to your convenience.
Timely maintenance of your stored vehicles
Those who are planning to store their vehicles for the long term are worried about the maintenance of their vehicles. A reliable storage service provider not only offers tire pressure check services weekly but also checks for any fluid leakage and battery level of the vehicle to make sure that your vehicle is in a good condition. This maintenance procedure continues whatever may be the period of storage, 6 months or even more than a year.
Preparing your car for self-storage
Regardless of the condition of your car, you need to take the following steps to protect the interior of your car.
Change the oil before you put the car in a storage facility. Doing this reduces the chances that oil won't be up to par when you start again.

Clean the interiors by dusting and removing all the trash and other items. This will reduce any smells which might attract pests.

Wash the exteriors too. A good waxing will help to prevent damage to the body. The car should be completely dry when it enters the storage facility and also it should be covered properly.

Fill the tank with gas if the storage period is more than 30 days. Top it off to prevent moisture from entering the tank. An empty tank leads to the seals getting dried up. The car's battery when unattended loses its charge eventually. Get someone to start the car every two weeks and drive for 10 minutes if possible. Driving the car frequently will help maintain its battery and keep the engine and its parts lubricated.

If a vehicle is left unattended, the tires could develop flat spots as the vehicle's weight presses on the tire's footprints. So, make sure your tires are inflated to the recommended pressure level. If the storage period is more than 30 days, it is better to take the wheels off and place the car on jack stands on four corners. This requires more work but it reduces the need for a new set of tires.

Check the windshield wipers to see if the rubber is cracked.
Check their reputation
Before you finalize a storage facility that fits your needs, it is important to research if the storage facility is reputable. Convenience is important, but security should also be a major concern. Check their other features
Visit several facilities before making a commitment.

The unit should be clean, and well-maintained.

Check whether there is 24-hour surveillance.

Verify that the gates are accessible only by security code.

The unit should have an on-site manager, who should perform regular walk-throughs.

Always prefer a storage facility with affordable insurance options.

Climate-controlled units protect your vehicles from extreme temperatures to make sure that they stay in a good condition.
Conclusion
Now that you know how to store your car in automobile storage facilities, you can preserve the vehicle for future use. Keep these considerations in mind and carefully choose the right storage unit and you can be assured that your vehicle will be in a good condition. Stownest offers a variety of storage units in different sizes and we are available in different locations in Bangalore.
What's Your Reaction?