Here are some creative household storage ideas to help you maximize space and keep your home organized:
"Maximize every inch of your living space with these clever household storage ideas. Learn how to use over-the-door organizers, labeled bins, and more to create a clutter-free environment.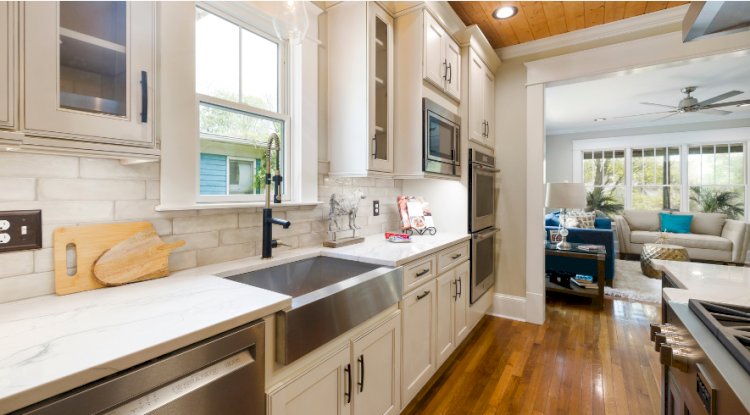 Here are some creative household storage ideas to help you maximize space and keep your home organized:
Under-bed Storage: Utilize the space under your bed to store items like extra bedding, seasonal clothing, or shoes. You can use storage bins or sliding drawers designed specifically for this purpose.

Wall Shelves: Install wall-mounted shelves to store books, decorative items, and other belongings. This will free up floor space and add a stylish element to your decor.

Floating Shelves: Floating shelves can be installed in various rooms, including the kitchen, living room, or bathroom, to display items without taking up valuable floor space.

Hooks and Racks: Install hooks and racks on the back of doors, in closets, or on walls to hang coats, hats, bags, and accessories neatly.

Pegboards: Use pegboards in the kitchen, garage, or craft room to hang tools, pots, pans, and craft supplies. This keeps things organized and easily accessible.

Drawer Dividers: In your kitchen drawers, use dividers to keep utensils, cutlery, and kitchen gadgets separated and organized.

Baskets and Bins: Incorporate decorative baskets and bins in living areas and bedrooms to store items like blankets, toys, or remote controls.

Hanging Organizers: Hang organizers in closets to store shoes, scarves, ties, and other accessories efficiently.

Magnetic Strips: Mount magnetic strips in the kitchen to hold metal utensils and knives, freeing up drawer space and keeping them within reach.

Roll-out Pantry: If you have a narrow space between cabinets or beside the refrigerator, consider installing a roll-out pantry to store canned goods and spices.

Cabinet Organizers: Use stackable shelves and pull-out trays in kitchen cabinets to maximize storage space and make items more accessible.

Storage Ottomans: Invest in furniture pieces like storage ottomans or benches that offer hidden storage for items like throw blankets, pillows, or kids' toys.

Over-the-door Organizers: Hang over-the-door organizers in bathrooms and bedrooms to store toiletries, accessories, and small items.

Labeled Containers: Use clear, labeled containers for storing items in the pantry, garage, or storage closet. This helps you quickly identify what's inside without rummaging through everything.

Vertical Storage: Make use of vertical space by installing hooks, pegboards, or shelves that extend from the floor to the ceiling.

Ladder Shelves: Ladder-style shelves are great for displaying and storing items in a compact and visually appealing way.

Cabinet Doors: Attach storage solutions to the inside of cabinet doors, such as spice racks or small shelves, to maximize space.

Tension Rods: Place tension rods in cabinets to create dividers for cutting boards, baking sheets, or pot lids.

File Organizers: Use file organizers to sort and store cutting boards, baking sheets, or lids in the kitchen.

DIY Storage Solutions: Get creative and repurpose old furniture or items to create unique storage solutions that suit your needs and style.
Remember, the key to successful household storage is decluttering and regularly reassessing your belongings to ensure you only keep what you truly need or cherish. Happy organizing!
What's Your Reaction?