A Complete Guide on Self Storage | StowNest
Self-storage is a secure and inexpensive way to store your belongings. This guide will help you understand the different types of self storage available, how to choose the right one based on your needs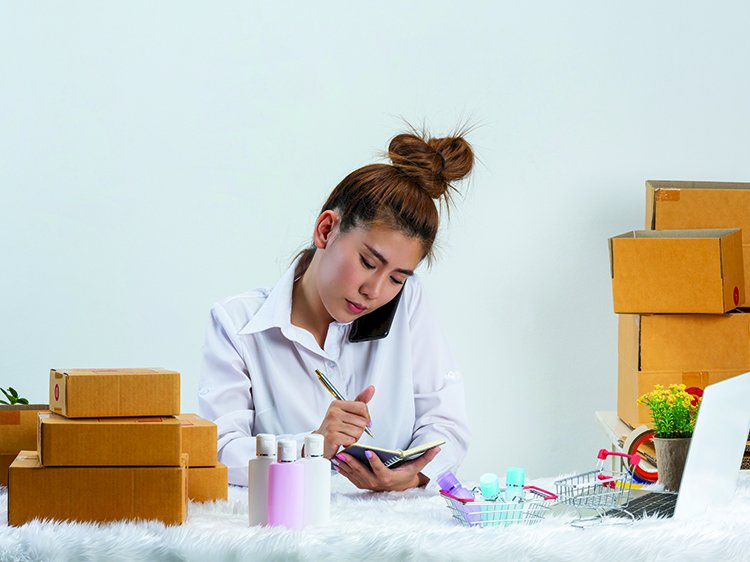 A complete guide on self storage
Having self storage in Bangalore is also a good idea for those who are looking for extra space during a home remodel. This type of storage facility is also perfect for seasonal storage, such as gardening equipment during the winter.
Self-storage facilities come in all shapes and sizes. For example, some of them offer drive-up climate-controlled storage, which is ideal for items that need protection from extreme heat and humidity.
What is Self Storage?
Whether you're looking to store a few extra things in your home or are looking to keep your things safe while you relocate, a self storage company can be a convenient solution. In many cases, it can be cheaper than moving.
Many of the facilities offer online rental options as well, making it easy to sign up for a space without even leaving your home. You can also rent a unit for only a day, which is perfect if you're on the move and don't have time to pack everything away.
What is Self Storage Used For?
Whether you're moving into a new home or you're simply downsizing your belongings, you're likely wondering what self storage is for. After all, self storage is more than a place to keep your excess belongings safely.
The good news is that it can help make your life simpler. If you're moving or you're decluttering, self storage can help you free up some space in your home or in your workspace. Self storage can also keep your items safe, clean and free from breakage or mould.
The biggest reason people rent a self storage unit is that they are moving. Moving your household items into a self storage unit can make the transition much less stressful and expensive.
Another reason people use self storage is that they have too much stuff. They don't have enough room to store it all.
When Should You Use Storage?
Storage facilities can be used under the following circumstances:
If you are planning to move or relocate

If you are renovating your home

If you want to avoid any confusion about your valuables on your big moving day.

When you want to declutter your home
How to Choose a Storage Facility
Choosing a storage facility may be a tricky process. You want to choose the right place that will provide you with the best value for your money, and you want to choose a facility that will keep your things safe. The process is easy, but you need to know what to look for.
Security Measures Most storage facilities have security measures in place. Those measures may include video surveillance, security guards, and fencing. You can also ask about security features such as fire prevention equipment, individual security locks, and protected access. You might also want to consider climate-controlled storage if you plan on storing fragile or valuable items.
Many storage facilities offer month-to-month rentals and long-term rentals. You should check with each company to determine if the contract contains terms regarding delinquent payments. You may also want to ask about insurance policies. You may also want to check with your homeowner's insurance provider to see if they cover items in storage.
If you need to store items regularly, you'll want to choose a storage facility that provides 24-hour access. You may also want to choose a facility that's located in a convenient location. You'll also want to choose a storage facility that's gated.
You'll want to choose a storage facility with great customer service. If you have questions, you'll want to speak with a manager who can answer them. The facility should also be clean, and you should be able to easily access your items.
Self-Storage Dos and Don'ts
Getting a self-storage unit can be a daunting task. You may be wondering what you can store, how much space you will need, and which features are important. Luckily, there are a few self-storage dos and don'ts that you should follow to ensure you get the most out of your rental.
First, a good tip is to label your boxes. Labelling the items you are storing will make the process of unpacking and retrieving them a lot easier.
Secondly, consider storing your items in an insulated container. This will help keep your items from getting damaged by extreme temperatures. Also, keep your items off the floor to prevent damage.
Lastly, keep an inventory. This will help you know which items you need to access most often. You can also hang a master list of your items near the door to the storage unit to keep track of your possessions.
The most important tip for getting the most out of a storage unit is to choose the right size unit. You don't want to overload the unit with too much stuff. You also don't want to fill it up with items you will never use.
Finally, don't forget to use high-quality packing materials. Cheap packing materials won't stack well and can cause damage to your items. Also, don't stack boxes or use them as shelves. A sturdy step ladder can help you keep your weight off the floor and make climbing in and out of your unit a breeze.
What Kind of Storage Options
Choosing the right size storage unit is an important decision. If you opt for the wrong one, you could end up paying more for space you don't actually need. Luckily, a little planning can go a long way in choosing the best-size storage unit.
The best way to determine what size unit you need is to measure your belongings and find out what size you're most likely to use. Using a yardstick or a standard tape measure, you can get an idea of what size unit will be most useful for your needs.
One way to determine what size storage unit you need is to use a storage calculator. This tool can estimate your needs based on square footage, rooms, and aisles. If you don't have a calculator on hand, you can get an estimate from one of the many storage companies in your area.
Popular Reasons for Renting a Self-Storage Unit
Whether you're just getting started with a new home or you've moved to a new town, there are plenty of reasons to rent a self-storage unit. The biggest is to free up space in your home for renovations or remodelling projects or to store items that you don't use on a regular basis.
Lack of space in your home or downsizing
Whether you're moving to a new apartment or house or just need some extra space for your hobbies, self storage units are a great solution. They allow you to keep your items safe and dry. Plus, they're a great way to free up some of your valuable space.
Renovation or remodelling projects
Whether you are doing a complete remodel or just adding a room, a self-storage unit can help you get everything out of the way while you work on the project. Using a storage unit can also give you peace of mind while you're undergoing the remodel.
Whether you're downsizing from a large home or moving to a smaller home or apartment, a self storage unit is a great idea. Using a storage unit to keep your belongings secure can help to ensure your valuables are not damaged while being moved from one place to another.
Using a storage unit to stage a home for sale can be a cost-effective way to increase the value of your property without breaking the bank. If you are considering selling your home, staging is a great way to help potential buyers picture themselves in your home.
Spring cleaning and decluttering
While you are decluttering, you may also want to consider using a storage unit. A self-storage unit allows you to keep your most valuable possessions safe while also giving you access to them whenever you need them. A storage unit is also a great way to keep your belongings off of your floors and out of the way.
What to Look for When Selecting a Storage Facility
Whether you need to store a vehicle, boat, or other items, there are certain things you should look for in a storage facility. Some of these factors include location, cost, accessibility, security, and appearance.
You also want to find a storage facility with security measures such as security locks and CCTV cameras. Check with the storage facility to find out whether it has individual door alarms. You should also look into whether the facility has gate entry access.
Choosing a storage facility location is a very important decision. There are many options available, and it is a good idea to do your research so you can make the best choice. The first thing you want to consider is how close the storage facility is to your home. You don't want to have to drive a long distance just to access your things.
Whether you're looking for a storage facility for your home or business, the cost of storage depends on several factors. Size, location, amenities, security, and accessibility are some of the factors that affect the cost of storage. There are also different types of storage units to choose from.
Accessibility and convenience
Choosing a self storage unit isn't always a walk in the park. Many facilities are located in obscure industrial parks or remote locales. So, the best way to ensure your belongings are safe and secure is to shop around for a facility that is easily accessible.
Popular Self Storage Unit Sizes
Small self-storage units: 5'x5' and 5'x10'

Medium self-storage units: 10'x10' and 10'x15'

Large self-storage units: 10'x20' and 10'x30'
Self-Storage Tips
The following are self storage tips and tricks
Pick Your Storage Facility

Find the Right Storage Unit Size

Keep Fragile & Heavy Items Low

Leave Items You'll Need Most Near the Front

Do take an inventory of what you plan to store

Label your boxes

Don't store anything super valuable

Don't share your key or access code, and get a strong lock
Conclusion
Founded in early 2012, StowNest is a reliable storage and moving company. StowNest's self-storage services include business storage, household storage, and luggage office storage. We are also happy to do your packing and disassembly of furniture. At Stownest, we also offer a few other perks, such as moving assistance and a handy mobile app. Our services are cost-effective and help you get your belongings out of your home and into a secure storage facility.
What's Your Reaction?