What to Consider When Choosing a Long Term Storage Unit
There is a myriad of reasons that can inspire the need to get some extra space to store part of, or everything you own. Maybe you are moving out of the country, and retaining your rented apartment is considerably expensive compared to renting a long term storage unit. Perhaps you just need some space to store the extra stuff in your house because moving to a bigger home is not a priority at the moment.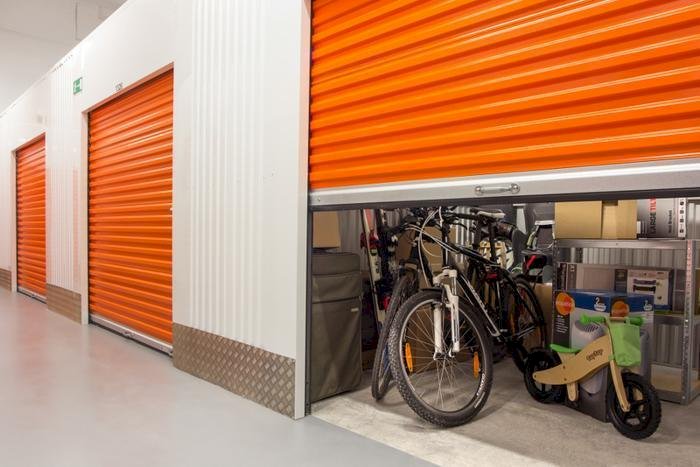 Whatever your reason for renting a storage unit is, one thing that should remain clear is that you have to be careful when choosing a storage facility if you value your peace of mind. That's why you want to read on and discover some of the factors that you should pay attention to when choosing a long term storage unit.
So, what should you consider when making your choice?
1. Storage type
Once you are sure of what you want to store, the next thing to consider is the type of storage unit and whether it has features that are perfect for whatever you want to store. Maybe you need a large or small unit, with climate control, or other special features to facilitate proper storage of your belongings. Whatever the case, it's always essential to identify all the features that you need beforehand for better efficiency when choosing a storage facility.
2. Location
As far as location is concerned, all that matters is whether or not it is so important for you to be close to the storage facility for easy access to your belongings. Storage facilities that are within the city offer great convenience to anyone who lives near them, though they are costlier compared to the remote ones.
If you live in town and will require regular access to your items, choosing a storage unit in a remote area would not be such a good idea. If, however, you will need to access the stored items only once in a while, the location should not be much of an issue.
3. Storage access
What storage access times are convenient in your case? Does the storage facility allow access to your belongings at such times? These are the two main questions that you need to ask as far as accessibility of your belonging is concerned.
Even though most storage facilities are open 24/7, this is not always the case. Some do not operate on a 24-hr basis, while others are closed during the weekends. This may create a serious inconvenience, as most companies charge extra for on-demand access to your belongings.
4. Insurance options
Insuring your items during storage is highly advisable as you can rest assured that you will be compensated in case of any damage, theft, or other misfortunes. If you haven't insured your items yet, you should get a storage facility that offers an insurance option for those who want to add an extra "layer of protection" to their belongings.
5. Price
It's always important to choose a storage facility whose price and payment plan fit your budget and expectations. In such a case, it's essential to know whether the company charges on a weekly or monthly basis, how much they charge, whether you can cancel the subscription any time and whether they have any offers or discounts.
6. Security
What good is a storage company if they can't guarantee the safety of what you want to store? Even though most storage service providers offer security, all that matters is how good it is. You should choose a company that has extra security features such as a 24-hour security system, intruder alarm systems, access door control, and other safety features such as fire prevention systems.
7. Aesthetics
The physical appearance of a storage facility should give a lot of information on whether or not the owners take the business seriously. A storage company with a poorly maintained landscape or structural imperfections such as mold or holes through which small animals can fit into might not be the best option. A well-maintained facility speaks for itself. It makes you feel that the owners are not just after your money.
8. Reviews, ratings, and recommendations
Reviews and ratings from other customers never go wrong in revealing whether or not the storage facility offers quality customer service. You should, however, get such data from trusted platforms such as Yelp and Facebook.
The Better Business Bureau can also be a good source of ratings. The best option, however, would be to seek recommendations from people you can trust, such as friends, neighbors, and relatives.
Final thoughts
With so many storage facilities in different locations, it's quite easy to get one that offers what you need. However, it's always important to take your time to pay attention to the factors discussed above. By doing so, you will be in a better position to make an informed decision. You should also, by all means, avoid selecting a storage facility without first visiting it in person.
What's Your Reaction?