Questions to Ask About Self-Storage Before Renting
After realizing that you need some extra storage when moving house or because you have a space constraint, the next big move would be to rent a self-storage unit. Since the self-storage industry is so huge these days, it may seem easier than ever to find the right storage unit at almost any location of your preference.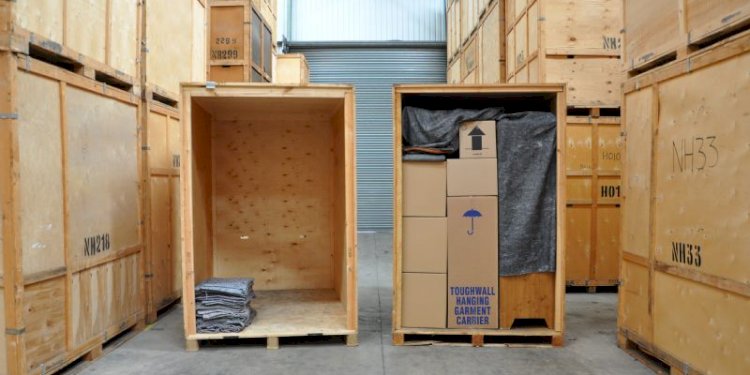 However, we all know that different companies have different quality or service. As such, it's imperative to ensure that you choose the right self-storage facility by asking the following questions
1. What are the types & sizes of the unit available?
Before hiring any self-storage unit, you should be interested in knowing more about the type of units available and how big or small they are. This will help you determine whether the units meet your needs before spending any money. If you are not sure about the amount of space that you need, you can measure the items or boxes, and then ask for assistance from the company in choosing the appropriate space.
2. Is a deposit required?
No one wants an unpleasant financial surprise as they prepare for the final step to securing a rental. Most self-storage companies charge an administration or setup fee. Therefore, you should inquire about any fees that may be required before renting the space, such as a security deposit.
3. How long is the lease?
Most self-storage companies rent out storage space on a monthly basis, but some are based on long-term commitments. Before signing any document, be sure to bring up this question, as it will save you from being "forced" to rent a space longer than you had planned.
4. Has the company experienced any break-ins?
You should also try to find out whether the self-storage facility has had any break-ins in the recent past, and if so, how did they occur. This can give you an idea of how safe your belongings are and whether the company upgrades its security system regularly.
5. How many storage units are vacant?
It's also important to ask about the total number of units that the company has, and how many are vacant at the moment. This can give you a better idea about the popularity of the facility, considering that a popular facility will have lots of users, and limited vacant slots.
6. How much is the charge?
This is one of the most crucial question if not the most important, as the cost can be a deal maker or deal-breaker. Keep in mind that an expensive facility does not mean that they offer the best services. A cheaper unit does not also mean that the quality of service is wanting.
When determining whether the cost makes sense, you should pay attention to the cost Vs. quality of service. Nonetheless, there are lots of self-storage facilities that charge affordable rates while providing quality services. All you have to do is research and choose the units that fit your budget.
7. What are the terms and conditions?
Last but not least, you should also find out more about the terms and conditions of the company. Every company has several requirements that the customers should pay attention to when getting service from them. Such terms and conditions contain a lot of information that is related to significant factors such as payments and others. If the terms and conditions don't seem favorable in your opinion, you may want to look for a different self-storage company.
In summary,
The above are the most important questions that you should pay attention to before signing any documents or making any payments. You can also make the process of finding the right self-storage facility easier by asking for recommendations from trusted persons, such as friends or family. All in all, asking the questions discussed above will give you a better idea on whether the self-storage facility is worth hiring storage space from.
What's Your Reaction?