Tips for hassle free relocation | StowNest
Moving can be stressful, but it doesn't have to be. Get tips and advice on how to make your move smooth and hassle-free. From creating a moving plan and budgeting, to packing and unpacking - we've got you covered!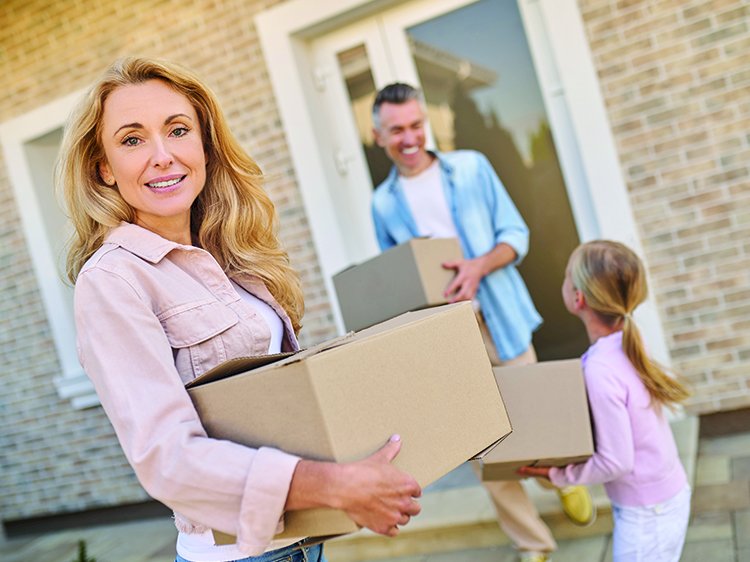 Tips for hassle free relocation
Whether you are moving from your current abode to a new one or relocating your business, the logistics of relocation are no joke. You have to do the legwork, such as researching your new locale and arranging your utilities for hassle free moving. In fact, it's probably a good idea to hire a professional mover of some sort. This will ensure that your belongings make it to their new digs.
Relocating tips are best to make your move as stress-free as possible. Whether you're moving to a new state, city, or even country, your best bet is to hire a professional mover of some kind for the relocation of household goods. Alternatively, you could always opt to do it yourself. Luckily, there are plenty of companies out there ready to help you make the relocation process easier. The key is to know what you're looking for and to make sure that you are getting the best deal. Let's take a look at a few of the moving home tips.
Research about the new place
Having a good idea of where you want to move to before you make the leap can make moving easier and less stressful. The good idea is to use an online resource to research the city and find out about the places and local services. You can also connect with possible employers on LinkedIn and follow local events on social media.
You can research the basic cost of living in your new location. This includes housing, food, transportation, and taxes. The cost of living is constantly changing, so it's best to check this out before relocating.
Get Rid Of Items You No Longer Need
Getting rid of items you no longer use is a must when you are moving to a new location. Not only will you have a fresh start without the burden of unwanted items, but you will also save time and money. It can be a difficult task, but it is a necessary part of the process.
When it comes to getting rid of items you no longer use, it is important to consider the value of the items you are throwing away. If they are expensive or worthy, then you can have them stored at a household storage in Bangalore. It is also important to decide whether you want to sell the items, donate them, or let them go. If you decide to sell them, you will need to determine the fair market value of the items and decide on a set price.
Information about the basic cost of living
If you are moving to a new city, you are probably wondering if it is going to cost you more than you had imagined. For this reason, you should be aware of the basic cost of living in your new city. You can find out this number using a cost of living calculator. This tool will help you compare the cost of living in your new city with your old one.
When comparing costs, you should also look at state taxes, as these can have a big impact on your new cost of living. State taxes, along with income taxes, can cut a large portion of your salary. Some cities also charge sales and property taxes.
Set Yourself A Moving Budget
Creating a moving budget is an important step in preparing for your move. It will help you prepare for any financial emergencies that may occur and also help you avoid sticker shock.
There are many costs involved in relocating. You'll need to account for your own transportation, packing, cleaning, the services of a moving company and household storage services. In addition, you may have to get insurance for your belongings in transit.
Your moving budget will also depend on the time of year you are moving. During the summer months, moving companies charge more. On the other hand, during the off-peak season, moving prices are usually lower. Also, you can save money by shifting your moving day to a weekday.
Prepare a list of all items
Creating a moving checklist is a great way to help you plan your relocation. This can help you plan your move, segregate your belongings, and use your time wisely. It's also the most productive way to organize your thoughts and get your act together. If your move is an all-hands-on-deck affair, your list of priorities will be whittled down to the bone.
The checklist must include hiring a moving company, sorting your belongings, and making preparations for the move. The checklist should also include a budget so you don't overspend on your move.
Sort Out Items By Category
During packing for relocation, it is a good idea to sort out items by category. This helps you to save money, time, and energy. It will also help you keep a handle on what you need and want in your new home.
Organizing your belongings by category is particularly beneficial for families with children. It will also help you to determine how much room you need. The best way to go about this is to start packing your items as early as possible. In particular, you should pack items that will be useful for a month or more. This will also help you to avoid having to move everything once you arrive at your new home.
Remove unwanted items to reduce the cost
Getting rid of stuff is no small feat, but with the right tools and procedures, it can be a breeze. Before you know it, you'll have a new, uncluttered home or office that will be a welcome change of scenery. Of course, you'll need to take your time and make sure everything goes smoothly. To avoid any potential pitfalls, keep a checklist handy. This is especially true if you're moving out of your current home.
One thing you don't want to do is pack away your prized possessions. To make sure you'll be able to keep them safe and sound, you'll need to take the time to sift through your belongings and organize them into easy-to-scan categories. You'll also want to make sure to keep the family pets in mind.
Getting free moving boxes can save you money and make your move light on the pockets. There are many places where you can get boxes for free. The key is to find them in good condition.
If you're moving into an apartment complex, check to see if the building has recycling bins on the premises. You can also use social networking sites to find people who are willing to give away boxes. Post on Facebook and other social sites about your move and ask if anyone is interested.
Start Packing As Early As You Can Before Moving Day
Getting started early on packing for a move is one of the most important things you can do. It can help you reduce stress and give you a better packing experience. It can also give you peace of mind.
Packing is a time-consuming process that can cause a lot of stress. Start by gathering the essentials. These items include toilet paper, basic cleaning supplies, and a change of clothes. Also, include items that you will need right away after your move. These items can include towels, a change of clothes, and cutlery.
Keep your valuable documents separately
Whether you're moving into a new home or moving to another city, it's important to keep your valuable documents separate from other items. Keep your documents in separate folders.
Organizing your files is a good place to start. You should also consider storing your papers in bright colours. This will help you to spot your important documents and reduce the likelihood that they will get lost in a sea of paper. You should also consider the benefits of storing your papers electronically.
If you are wondering how to choose a good moving company, then search online to find the best movers for your relocation process. You'll need to consider a number of factors, including money, time and complexity of your move. It's also important to choose a mover who offers quality service. It's always a good idea to ask for references.
Make sure that you get a contract in writing. It should include a list of fees, including pick-up and delivery dates. It should also include an estimated moving cost. If you're planning a long-distance move, you'll want to make sure that you have an insurance policy to cover any damages.
What's Your Reaction?