The Essentiality of Storage Units: Why They Are a Must-Have
In today's fast-paced and consumer-driven world, effective storage solutions are more important than ever. The value of having access to dependable and safe storage containers cannot be stressed as our lives get more dynamic and our stuff amass. In this blog post, we will look at why storage units have become so important in modern society.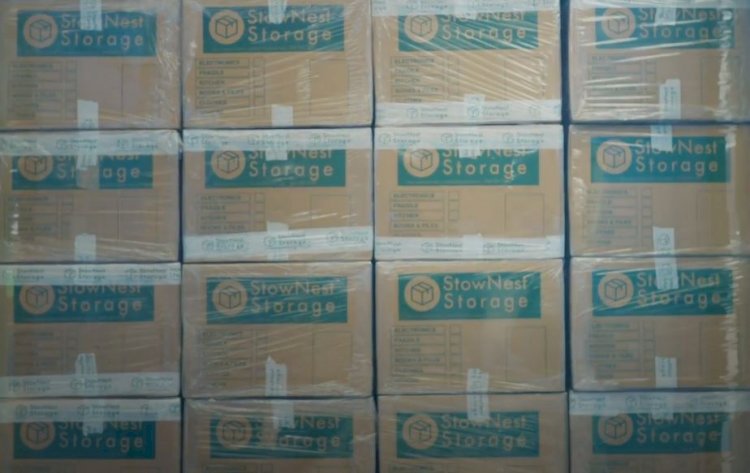 1.Decluttering and Organizing: One of the primary benefits of storage units is their ability to help us declutter and organize our living spaces. Many of us often find ourselves overwhelmed with belongings that we don't necessarily need on a daily basis, such as seasonal items, sentimental possessions, or furniture that isn't currently in use. Storage units provide a practical solution, allowing us to free up valuable space in our homes while keeping our belongings safe and accessible when needed.
2. Flexible and Convenient Solutions: Storage units offer flexibility and convenience that traditional storage options simply cannot match. Whether you're moving to a new city, downsizing your home, or temporarily in need of extra space, storage units provide a customizable solution tailored to your specific needs. With a wide range of unit sizes available, you can choose the one that best suits your requirements, whether you need to store a few boxes or an entire household worth of items.
3.Security and Protection: When it comes to the safety and security of our belongings, storage units are designed to provide peace of mind. Reputable storage facilities employ various security measures, including surveillance cameras, secure access systems, and often have on-site staff to ensure the protection of your stored items. Additionally, storage units are typically constructed to withstand environmental factors, such as extreme weather conditions, to keep your possessions safe from damage.
4.Temporary Storage During Life Transitions: Life is full of transitions, and storage units can be invaluable during these times. Whether you're going through a move, remodeling your home, or temporarily relocating for work, storage units offer a reliable space to store your possessions until you're ready to retrieve them. Instead of dealing with the stress of finding temporary housing for your belongings or burdening friends and family with the responsibility, storage units provide a convenient and secure solution.
5.Business and Commercial Storage: Storage units are not only useful for personal storage but also for businesses and commercial purposes. From small startups to established enterprises, companies often require additional space to store inventory, supplies, or equipment. Storage units offer cost-effective alternatives to expanding office or retail spaces, allowing businesses to manage their storage needs efficiently without committing to long-term leases or investing in larger premises.
Conclusion, Storage facilities have become a vital part of modern life, offering us with the convenience, security, and flexibility we want to successfully manage our stuff. Storage units provide vital options for tidying and organising our homes, allowing life transitions, and meeting corporate storage demands. We can optimise our living spaces, decrease stress, and achieve peace of mind by using these services, knowing that our belongings are in good hands until we need them again.

What's Your Reaction?