The Ultimate Guide to Choosing the Perfect Storage Facility
The desire for more storage space has become a typical concern for many individuals and businesses alike in today's fast-paced world. A storage facility might be the ideal answer if you are moving to a new home, downsizing, or simply need a safe location to put your stuff. However, with so many options accessible, making an informed decision is critical. We'll walk you through the essential elements to consider when selecting a storage facility that matches your specific needs in this detailed guide.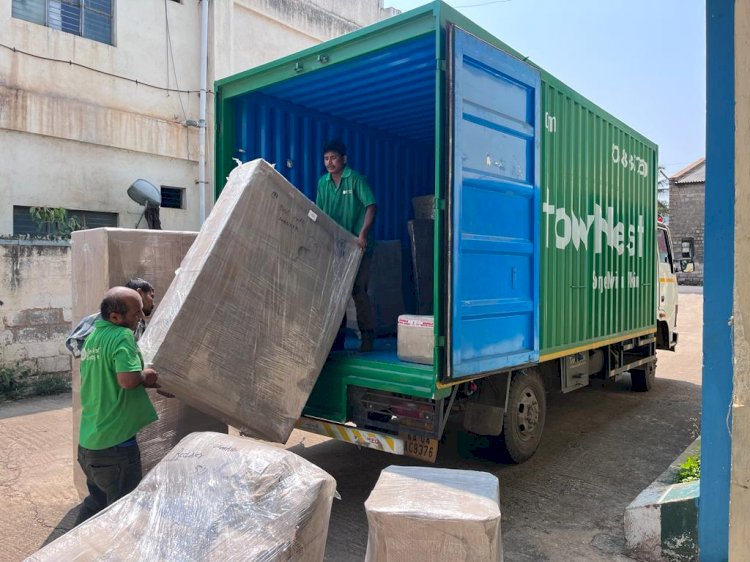 "Secure, Convenient, and Reliable: Your Trusted Storage Facility Solution" :
Our dedication to providing exceptional customer service is unrelenting. Our experienced and pleasant team is always available to answer your questions and help you during your storage adventure. We recognise that each customer is unique, and we attempt to customise our services to your specific requirements.
1. Location, Accessibility, and Convenience: When selecting a storage facility, the first aspect to consider is its location. Opt for a facility that is conveniently located near your home or workplace to minimize travel time and expenses. Additionally, ensure the facility has easy access from main roads and highways, making it convenient for you to transport your belongings. Proximity to essential amenities like gas stations, restaurants, and shopping centers can also add to the overall convenience.
2. Security and Safety Measures: One of the primary concerns when storing your belongings is their security. Look for a storage facility that takes security seriously. Important security features to consider include:
24/7 surveillance: Ensure the facility is equipped with video surveillance cameras that monitor the premises around the clock.
Secure access: Look for facilities that have controlled access systems, such as gated entry, personalized access codes, or biometric systems, to ensure only authorized individuals can enter.
On-site staff: A storage facility with a trained and attentive staff can provide an extra layer of security and assistance when needed.
3.Unit Size and Climate Control:Evaluate your storage needs and determine the appropriate unit size for your belongings. Storage facilities offer a range of sizes, from small lockers to large units that can accommodate furniture and vehicles. Choose a facility that offers a variety of options to meet your specific requirements.
If you plan to store sensitive items like electronics, documents, or delicate furniture, consider a facility that provides climate-controlled units. Climate control helps maintain stable temperature and humidity levels, protecting your belongings from extreme heat, cold, or humidity.
4.Cleanliness and Maintenance:A clean and well-maintained storage facility is indicative of how your belongings will be treated while in storage. Visit the facility in person and assess the cleanliness and organization of the premises. Check for signs of pest control, proper ventilation, and regular maintenance. A well-maintained facility demonstrates the facility's commitment to preserving the condition of your items.
5.Insurance and Liability:While storage facilities take measures to ensure the security of your belongings, it's essential to understand their insurance policies and liability coverage. Inquire about insurance options provided by the facility or consider obtaining additional insurance coverage to protect your valuables in case of unforeseen events such as theft, fire, or natural disasters.

6.Reputation and Customer Reviews:Before making a final decision, research the reputation of the storage facility. Read online reviews, testimonials, and ratings from previous customers to gain insights into their experiences. Pay attention to factors such as customer service, cleanliness, security, and pricing. A facility with positive reviews and a good reputation is more likely to provide a satisfactory storage experience.
Conclusion:Choosing the right storage facility can make a significant difference in ensuring the safety and accessibility of your belongings. By considering factors such as location, security, unit size, cleanliness, insurance, and reputation, you can make an informed decision that aligns with your storage needs. Remember to visit the facility in person, ask questions, and take your time before committing to ensure you select a storage facility that provides the peace of mind you deserve.
What's Your Reaction?