Storage Ideas for your Entire Home
Are you in need of some storage ideas for home? Check out our top ideas for household storage services that can help declutter and organize your spaces.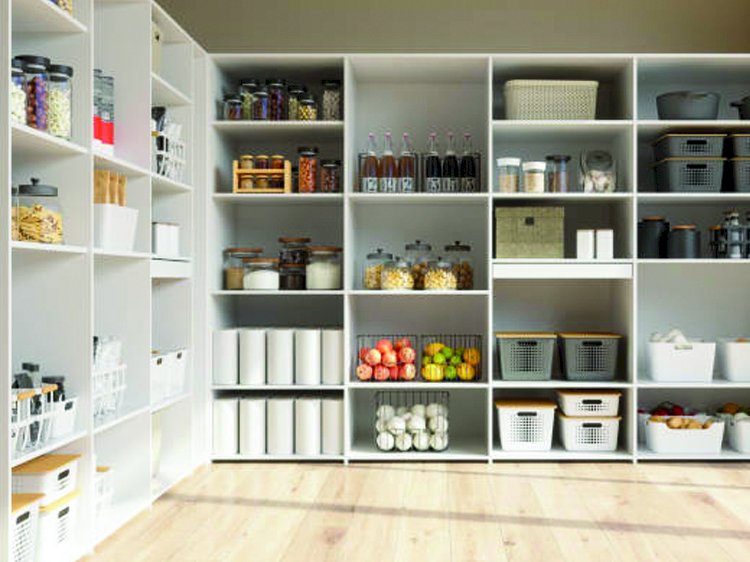 All around the world, people are facing the pervasive problem of cluttering in their homes. Understandably, dealing with personal kinds of stuff in a limited space is very tough. Whether you have a small or big home, it does not matter; with time, it gets cluttered. Adjusting to a messy house could be difficult, as you cannot locate things and might face challenges. The easiest way to maintain a home could be to keep discovering ideas to declutter it in routine. If you are also facing a similar problem, this blog is for you; hence, Keep reading.
Many people employ household storage services which help them to get the work done without any worries. Following listed are some storage ideas for your home, which can help you efficiently declutter all the areas without any expert help. So, without wasting time, let's dive deeper.
Top 10 Storage Ideas for Your Home
Identify your storage space first: To declutter your home correctly, you first need to identify your storage space. It saves your precious time and makes things significantly more accessible for you to handle. When you choose a place in your home to keep all your stuff, you can easily find them as well, as your home spaces look excellent and organized.

Closet to cabinet: Another one of the best house storage ideas is to use closets. From the closet to the cabinet, you can keep all your daily use kinds of stuff and use them whenever you need them. Using the closet not only helps you to maintain your storage space but also becomes an addition to the interior of your home.

Opt for square containers: If you have a lovely modern kitchen, you don't want it to look messy. Right? But, on the other hand, organizing kitchen ingredients is a headache. Don't worry; you can use or opt for square containers. The square containers look reliable and take significantly less space to contain your kitchen ingredients.

Behind-The-Door storage: You might have a collection of hats or clothes, but there must be no place in your home to dry them. And putting them in a plastic bag can make them stink badly. So, what can you do? Well, elementary storage ideas for small homes can help you. You can use your back door area to hang up your stuff. Hanging your wet hats or other things in behind-the-door enables you to dry your wet property, making your home look very organized. You need to string the clothespins on any rope or wire to hang your items behind the door.

Hidden staircase drawers: Nowadays, many people opt for secret staircase drawers to keep their stuff. It is high in trend as it makes organizing the home more accessible and does not take any extreme place in your home. So, the hidden staircase drawers are one of the best ideas for household goods storage. It does not matter whether your home is big or small, using secret staircase drawers is a smart option.

Vertical shelving unit: If you have ever thought of adding-on something to your interior, then a vertical shelving unit is the one you are looking for. The vertical shelving unit looks good and gives extra space to keep your stuff. A vertical shelving unit is one of the best ways to store your precious belongings smartly. What can you store or maintain on the vertical shelving unit? Well, you can keep the collection of your favourite books and some décor items like a flower to enhance the décor of your home.

Look for nesters: Another way of household goods storage is looking for nesters. Nesters are undoubtedly very reliable and give a very stylish look to the home.

Corner shelves: If you have a small home and facing challenges in maintaining your household goods storage, then corner shelves will be helpful for you. It would be best to never leave corners empty; corner shelves are advantageous for tiny homes. On top of that corner, shelves are reliable, spacious, and cheap. You can store some small items like waxes or polishes in it.

Don't buy sets: Many people purchase or prefer to buy packs (pack of bowl and all) which is a mistake. The collections contain only one container size, which is not very useful. You should avoid buying sets and only buy containers of different sizes so that organizing things doesn't become a headache for you.

Coffee table with hidden storage: Coffee table with hidden storage is one of the most innovative storage ideas for home. Your guest will enjoy having a cup of coffee at the table and be impressed with how you organized your home. No one will ever get to know your trick of managing the home.
Conclusion
Thus, we have concluded some of the storage ideas for small homes that will help you to keep your home decluttered. If you follow all the above household goods storage ideas, organizing your home will be very easy. If you still face challenges, contact us. We offer storage services and solutions with warehouses for household goods in Bangalore; you can go with them.

For better guidance, reach out to our experts at StowNest. They will help you organize your home correctly and may advise you to buy storage at the company's storage house for items that are currently not in use. Though the above-mentioned storage ideas for homes are appropriate to fit most of the things you may have at home, keeping services from StowNest will always be a reliable option. Maintaining homes has become a thing of the past with our ultimate storage services, where we provide you space to store your items at home that are not in use and keep them safe as much as possible.
What's Your Reaction?