The Advantages of Business Storage
Here are some of the top benefits when choosing a business storage solution. A good business storage solution can make your life as a business owner much easier.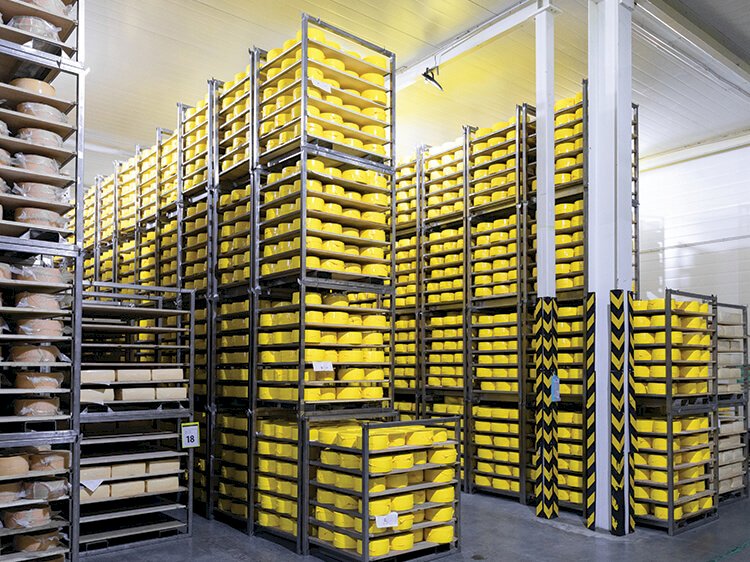 A business owner has to juggle a lot of responsibilities. In addition to managing the day-to-day operations of their business, they also have to think about long-term planning and growth. One of the most important decisions a business owner will make is where to store their inventory.
There are many factors to consider when choosing a storage solution for your business. Do you need warehouse storage for the long term or just a storage unit for short-term use? What is the cost of renting a warehouse or business storage space?
Special Benefits of Business Storage and Reasons to Rent/Invest in One
Mentioned below are some of the top advantages of renting warehouse for business storage for your business.
Allows for easy expansion of the business:
One of the top advantages of renting a warehouse for storage is that it allows easy expansion of your business. This is especially true if you rent space in a commercial area close to where you live or work. When you have extra space to store inventory, equipment, or files, it can be very helpful to have it close by so that you can easily access it when needed. Additionally, if your business is growing and you need to expand your operations, renting storage space can be a very cost-effective way to do so.
Pricing:
There are several advantages of warehouses that are taken on rent, but one of the most significant is their pricing. Business or warehouse storage on rent is typically much cheaper than purchasing a new place or renting a warehouse. This makes it an ideal solution for businesses looking to save money on their storage needs.
Space management:
We all know that space is a premium entity, especially when it comes to business. That's why warehouse or business storage on rent is a great option for those looking to save space. You won't have to worry about running out of room if you use business storage to keep your workspace or office neat and organized. Furthermore, the responsibility for maintaining the cleanliness of the space and keeping it free of dust and moisture does not fall on the company or person who rents the space; rather, the business space provider looks after it.
Selection
Business storage has many advantages, but one of the most important is selection. Different sizes of storage are available, and businesses can choose to opt for shared spaces as well. This means that businesses can choose the storage that best meets their needs. Another advantage of business storage is that it can often be customized. This means that businesses can add or remove features as needed, which can help to save money.
More advanced
There are many advantages to business storage, but one of the most important is that it is more advanced than personal storage. Business storage comes with climate control, and the provider will send you a report on the condition of your belongings. They will also support you if you have any questions or problems.
Accessibility and Freedom:
As a business owner, you understand how important it is to have quick and easy access to your inventory, documents, and files. The advantage of a warehouse store is that it allows you to keep your belongings safe and secure while also allowing you the freedom to access them whenever you need to. Alternatively, the storage unit can be accessed by anyone with the proper authorization. With warehouse storage taken on rent, businesses can have complete control over their belongings and can access them round the clock, as and when required.
Convenience:
The main benefit of business storage is convenience. You can rent storage space as needed, which is ideal for businesses that experience seasonal fluctuations or periodic expansions. People looking to use warehouse or business storage can rent it during festivals. Besides, when they are looking to shift location or temporarily need space for any other reason, such as a natural disaster or when maintenance or modification work is being carried out at their place.
Proximity;
When your warehouse storage is close to your office or place of business, it is much easier to access your inventory or documents when needed. This can save you time and money, and it can also help you avoid costly delays. Business storage providers usually have spaces to offer in different cities and more than one storage location in the same city. Moreover, they offer a pickup and drop facility for the kept belongings. Therefore, proximity is another advantage of renting a warehouse storage unit for your business.
Cost:
Many businesses overlook the potential cost savings of using business storage units. By using business storage, companies can save on the cost of leasing or buying additional office space. Business storage units can also be used to store inventory, freeing up valuable floor space in your office or warehouse. And because business storage units are typically located near major transportation hubs, they can also help save on shipping costs.
Security and protection:
Business security is a top priority for most companies. After all, your business is your livelihood. Having built it up over the years, you want to make sure it is protected as much as possible.
Business storage provides many benefits for companies, including security and protection. With business storage, your belongings are stored in a secure facility with 24-hour surveillance. This means that your belongings are always protected from theft, vandalism, and damage.
In this blog, we have tried to give details on various advantages of business storage. As we have covered in this post, there are a ton of benefits to choosing warehouse stores for business storage. If you're wondering where to look for one of these businesses, we are here. StowNest is one of the reputable warehouse storage providers and we offer standard services at competitive prices. So, what are you waiting for? Get in touch with us and get the right kind of storage for your business.
What's Your Reaction?