Invaluable Camping Storage Ideas and Hacks!
Camping can be so much fun, but disorganization may dampen your mood and suck the fun out of it. To avoid this, ensure not only carry to what you need but also store it properly.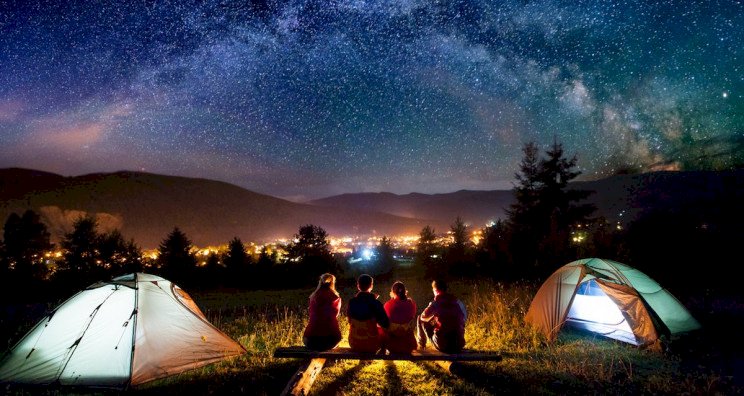 Below are 7 useful camping storage tips to keep you organized;
1. Only carry basic Items
As much as it tempting to carry lots of stuff and make your camping experience comfortable, it is wise to only carry what is essential for camping. Carrying to many things may prove quite difficult to arrange, transport and store.
2. Create a Checklist
Once you establish what you need, create a checklist so as not to forget anything during packing. Cross each item as you pack it into your duffle bag or suitcase.
3. Use waterproof Bags
Sometimes the weather may change unexpectedly. To avoid possible damages, only use waterproof bags as they keep away ground moisture and can also keep your items safe in case a flash flood pours through your camping ground. If you do not have such kind of bags and your budget is a little tight to purchase them, use clear stackable bins instead. They are affordable and can efficiently serve the purpose.
4. Use Separate bags for different items
Ensure everyone who goes, gets a separate duffle bag to pack all their items. Also, pack utility items into different bags depending on their use. For example, you can pack all kitchen accessories into one bag and beddings into another. This enables you know where a particular item is at all times. As you pack the bags into the car, make the ones with the most vital items easily accessible.
5. Save Space
Everything you need may not fit into your bags and car unless you pack in a way that creates space for more. You can carry collapsible tables, chairs, kettles and kitchen sink among others. Additionally, roll up your clothes instead of folding them.
6. Create Space for Each Activity
Just like at home where you have assigned a room for each activity, to stay organized, you need to apply the same principle while camping. Allocate a space for each activity including cooking, sleeping and sitting. Pay special attention to the kitchen area as it can be the hardest area to keep tidy. You can use different coolers for food and drinks and also encourage each person to always return an item where they got it from after use - This way, you avoid items getting mixed up and misplaced.
7. Properly Store Your Items After Camping
This is not the only camping expenditure you will be on - in future you may go camping again, Right? If that is the case you need to properly clean and store every camping item once you are back home to avoid mold, mildew and rot. How?
Clean away any dirt from your tent and dry it properly
Clean/air your beddings and sleeping bags.
Remove batteries from electronic gadgets such as flashlights and keep them in a plastic bag.
Clean, scrub and dry camping cookware before storing them in resealable bags.
Store all camping items in a cool dry place, away from direct sunlight.

Adhere to the above tips to get the best out of your camping experience.
What's Your Reaction?