Room Hunting in Bangalore Made Easy: Tips and Tricks for Finding Your Dream Rental.
Welcome to the bustling city of Bangalore, where dreams are made and opportunities abound. With our comprehensive guide, you'll learn the secrets of locating your dream a room in Bangalore. We'll help you navigate the city's rental market with ease, from understanding neighbourhoods and negotiating bargains to budgeting and amenities. Whether you're a student or a young professional, our advice will make your room-hunting experience satisfying and productive.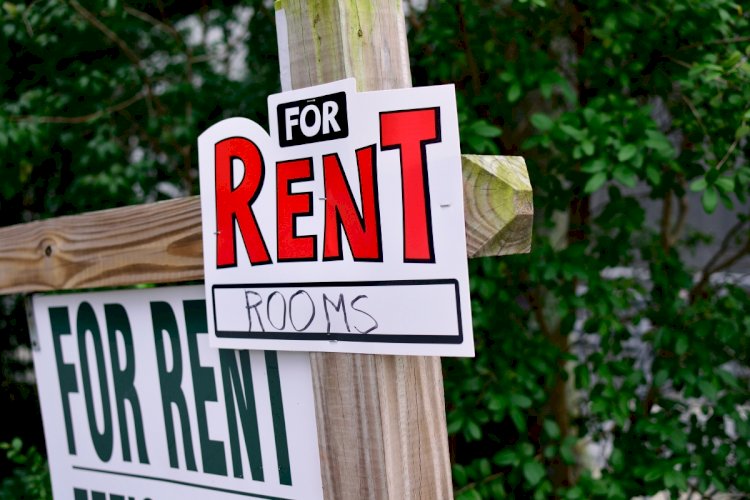 Understanding the Rental Market in Bangalore:
Bangalore has a vibrant rental market that caters to a diversified population of students, professionals, and families. It's essential to understand Bangalore's renting scene before starting on your room-hunting adventure. The city is separated into neighborhood's, each with its own distinct personality and amenities. Koramangala, Indiranagar, Jayanagar, and Whitefield are all famous areas. Exploring these neighborhood's will provide you with an understanding of the various vibes they have to offer, allowing you to select the one that best fits your lifestyle and preferences.
When it comes to cost, Bangalore has a variety of options to fit a variety of budgets. Rental fees vary depending on location, property size, and amenities. Before you begin your search, you should have a clear idea on your budget and requirements. This will save you time and effort by eliminating out items that are out of your price range.
The most important phase in your room searching process is researching and shortlisting potential places. Take the time to explore each neighborhood, either in person or through online resources. Consider aspects such as closeness to your employer or educational institution, public transportation accessibility, and proximity to necessary amenities such as grocery stores, hospitals, and recreational facilities. Make a list of areas that fit your requirements and narrow your search to them.
Utilizing Online Platforms for Finding

Rentals

:
The days of searching newspapers and notice boards for rental listings are long gone. The internet has transformed the way we search for rental properties, and Bangalore is no different. Online rental marketplaces like Housing.com, Magicbricks, and NestAway have made it easier than ever to find your ideal rental. These platforms offer a diverse selection of possibilities, allowing you to narrow your search based on your interests and needs. To narrow down your selections and discover the right match, you can specify criteria such as budget, number of rooms, and facilities.
It is essential to use caution while using online platforms and to verify the legitimacy of the listings. Scammers may publish fake listings to draw in innocent tenants. To obtain a better knowledge of the property and the landlord, look for sites with verified listings and read reviews from prior tenants. If you have any problems or queries, don't hesitate to contact the platform's customer service.
Once you've identified a few suitable rentals that catch your interest, contact the landlords and arrange viewings.
Tips for Contacting Landlords and Setting Up Viewings:
Contacting landlords may appear to be a difficult task, but with the appropriate attitude, it can be a simple procedure. Be professional and precise in your interactions with landlords. Introduce yourself, show your enthusiasm for the home, and inquire about viewing times. Give the landlord your contact information and indicate your preferred means of communication, such as phone calls, emails, or text messages.
It's a good idea to make a list of questions to ask the landlord before scheduling viewings. These can include questions concerning the rental fee, maintenance duties, leasing periods, and any special rules or restrictions. Keeping these details in mind will allow you to make an informed selection and avoid surprises later on. It's also an excellent time to evaluate the landlord's response and professionalism, which might be indicative of how they treat tenants.
When attending viewings, consider the condition of the property as well as the amenities supplied. Before you move in, make a note of any problems or maintenance issues and question about how they will be addressed. Examine the availability and functionality of necessities such as water supply, electricity, and internet access. It's also a good idea to ask about any hidden fees, such as maintenance fees, parking fees, or security deposits.
Understanding the Rental Agreement and Negotiating Terms:
Once you've discovered the ideal rental, it's time to read the lease and negotiate the terms. The rental agreement is a legally enforceable document that describes the tenant's and landlord's rights and responsibilities. It provides information such as the lease's duration, rent amount, payment terms, and any other conditions or conditions.
Before signing the agreement, read it thoroughly and request clarification on any clauses that you don't understand. Pay particular attention to the termination clause, security deposit requirements, and any early termination penalties. If there are any issues or concerns, address them with the landlord and come to an agreement.
Be polite and considerate when bargaining, yet forceful in communicating your demands. If you believe that the rent is too high or that the terms are unfavorable, don't be afraid to bargain for a better deal. Landlords are frequently willing to negotiate, especially if you are a decent renter with a strong renting history. If references or proof of income are asked, be prepared to present them.
Finalizing the Rental and

Moving In

:
Once you've reached an agreement with the landlord, it's time to finalize the rental and get ready to move in. Check that you have all of the relevant paperwork, such as identification, address evidence, and employment or educational certificates. Pay close attention to any additional papers that the landlord or housing organization may require.
Conduct a comprehensive inspection of the property before moving in to document its condition. Take photos or videos of any existing damages or difficulties and send them to your landlord. When you eventually move out, this will shield you from being held liable for pre-existing damages.
Check that all utilities, such as power, water and gas, are operational on the day of the move-in. Take note of the metre readings and notify the appropriate service providers of the tenancy change. For increased security, it's also a good idea to modify the locks.
Additional Resources and Services for Room Hunting in Bangalore:
Aside from internet platforms, there are a variety of other tools and services available to help you with your Bangalore room search. Local real estate agents or brokers can give personalized service and aid you in locating rentals that are not posted online. They are knowledgeable about the local market and can provide helpful insights and suggestions.
If you prefer a hassle-free experience, you can also consider serviced apartments or co-living spaces. These options provide fully furnished accommodations with amenities such as housekeeping, maintenance, and security services. While they may come at a slightly higher cost, they offer convenience and peace of mind.
Conclusion, Room searching in Bangalore does not have to be difficult. You can find your dream rental with ease if you understand the rental market, determine your budget and requirements, use online platforms, contact landlords professionally, assess the condition and amenities of the rental property, understand the rental agreement, and negotiate terms. Before finalizing the rental, remember to take your time, ask the necessary questions, and do thorough inspections. Your Bangalore room hunting experience can be satisfying and beneficial if you follow these suggestions and methods.
Once you have moved into your rented room, organize your belongings properly. If your items are too many and cluttered, you can keep them with Stownet Storage for both short and long-term periods of time.
What's Your Reaction?