Challenges Facing When Moving House and How To Overcome Them
Know the challenges in moving house and how to overcome them. We have got you covered with all services from packing and preparing. Learn about our range of services and how we can help you get your house for your move.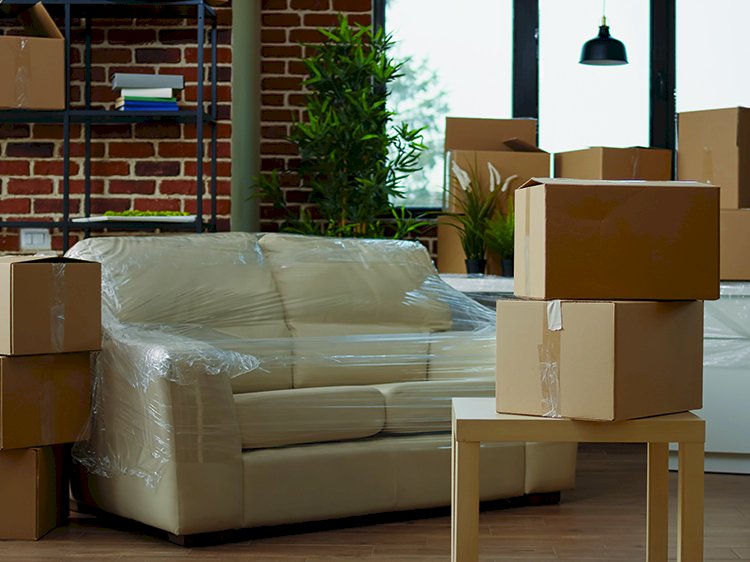 If you are living in rented accommodation or planning to move soon, this blog highlights the most common issue with the tenants, moving their home from one place to another. Managing goods and valuables during the shift could be a nightmare; you may live right from when you plan to move out of your current vicinity. What to do? In this blog, we will discuss some generic challenges that almost everyone faces along with things to do when moving house so that you can remain calm and relaxed as you shift homes.
Most Common Challenges Homeowners Face While Moving
Problem 1; What to pack, how to pack? The Packing Anomalies
Hiring a removalist for packing can sometimes be troublesome. Hence you should start packing as soon as you decide on the date of moving out. One can start preparing with packing supplies such as cardboard, staples, ropes, and all so that packing can be done in time. You should always prepare a list of things to do when moving house, which will make your work more streamlined and accessible. If all of this seems too complicated, then hiring a full-time moving company could be ideal as they can pack for you and help you save time and money.
Problem 2: The problem of Injuries and accidents
There are many items at home which can cause injuries and accidents. Generally, we take it for granted, which is home to hazards, especially when we pack it in a rush. Household storage services are an ideal option to help you unwittingly jeopardize safety. If you think precisely, things like knives, cutters, heavy logs, and Amirah's can be the source of accidents and land you in a position where accidents cannot be avoided. Hence, it is imperative to practice safety to eliminate the chances of any injuries or accidents. The ideal solution to manage this issue is to practice safety standards and get cushioned packing covers while packing sharp and heavy objects. You can utilize bubble wraps and cardboard with cushions to pack such products at home.
Problem 3: The ever-missing items?
Have you ever had a chance to move from one place to another? If yes, this problem will be among those you can relate to. The process of moving is a long-time event, as you need to keep packing the things as soon as the usage of the same ends at home so that during the last few days, you have minimal to take care of and least to be bothered about. Moving from one place to another requires involvement, as you are the one who can identify things and need to know which item belongs to which box, else during unpacking, things will turn messed up, and the time consumption will double up. The solution to forego this issue is to concisely label the boxes with the content. Label the package clearly with the items mentioned so you know which box you must head to during unpacking.
Problem 4: The issue of managing a second vehicle in an emergency
If you have been living on rent for a long time, this situation may seem to be the most alarming, and by now, you may have learned to prepare for a second option, which could be utilized in case there is an issue with the vehicle you are using for moving things. Let's imagine the final day when you will be moving to another place, and you are all set to move and bid farewell to your people; suddenly, the tires of the truck moving your goods gets flat or meets with an accident midway. Unimaginable right? The joy of moving to a new house will turn into a painful experience. Hence, a backup could be utilized in these conditions, which seems to be the worst-case scenario. The ideal solution to such issues will be to keep a warehouse for household goods in Bangalore number handy so that as and when required, they can reach your place and assist you with moving homes further.
Problem 5: Getting the basics prepared when you move home!
As a storage company, we often see cases where our customers do not have basic supplies when they reach their destination. Resultantly, they have to run extra miles to fix the issue of water, power, or heat. Rather than being mad at the owner or the keeper, you can keep a check on the same before you head for your destination. The ideal solution for the same could be to get someone from the family a day or some hours before you reach so that they can arrange and fix things for you. You can also opt to maintain a list of contacts living near your destined home who will be happy to extend help could be a next-level alternative that can be tried when moving homes.
Problem 6: Getting rid of unwanted objects
Moving homes can be ideal when you can also opt to declutter your house side by side. When you move house, it is always better to plan and list unnecessary things, either because you don't need them any further or because they don't fit into your next house. Large items such as pianos, study cabinets, dinner tables, centre tables, and sofas could pose issues for transportation. Resultantly, dropping them or selling them could be the ideal solution. If you do not wish to sell such products and keep them for the future, you can opt to keep them in a warehouse that provides storage space, such as Stow Nest, which can keep your things in observation as long as you don't require it further.
Wrapping Up
In simple words, when you plan to move ahead, you have to be ready with specific solutions so that the journey can be enjoyable rather than troublesome. At Stownest, we understand your packing woes, which is why we provide solutions that suit your pocket and space simultaneously.
What's Your Reaction?