Types of warehousing and storage facilities
If you have ever wondered about the types of warehousing and storage facilities and the best ones to suit your needs, then read on.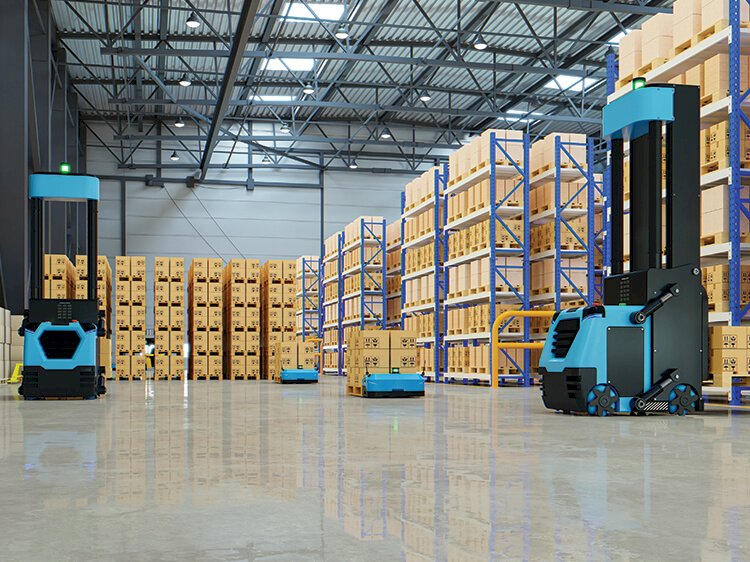 If you have ever wondered about the types of warehousing and storage facilities and the best ones to suit your needs, then read on. We often reach a stage in our lives when we need to store our furniture, electronic items, household materials etc. in a warehouse. Whether the situation is created due to shifting your home, home renovation, change in marital status, job in another city or country or any other reason.
Types of warehousing and storage facilities-
· Distribution centre- A warehouse holds items for a long period of time; however, a distribution center holds products for a short period of time. The best way to understand this example will be an amazon distribution centre. People from all across the country order products and they are shipped from different merchants. Then they reach a distribution centre in a city and are dispatched to the customer. However, a warehouse is like a storage space for rent where items are stored for a longer time. Let's say from Cisco manufacturing unit 100 routers of a particular specification are sent to the warehouse. Now it will be stored there till the customer comes to pick the consignment up or it is kept till it is sent to the customer.
· Public warehouse- A public warehouse is normally owned by governmental entities and they allow the private sector companies to pay for the facilities and use it. They are an attractive option for business owners that might need to store inventory for a short duration of time. This type of warehouse storage is more economical than many other types.
· Private warehouse- As we learnt that a public warehouse is owned by a government body, a private warehouse is owned by an organization. They need to invest in a large space and maintain it properly for the safekeeping of the goods.
· Smart warehouse- In a smart warehouse, the work is done by technology. Automation systems and tools help to receive products, put them in the right storage areas, and finally ship them to the right destination. Often work is done by robots and other machines and accurate inventory count is maintained. These kinds of warehouses are very popular in advanced countries where manpower is scarce and installing technology is much easier.
· Cooperative warehouse- As the name suggests, cooperative warehouses are owned by multiple organizations or businesses. This is a good option for all the companies as they need not spend the space and upkeep for it alone. Farmers and wineries mostly make use of these types of warehouses.
· Cold storage- As the name suggests, these spaces have temperature control mechanisms. Meat, fish, fruits and perishable items are often stored in these places. Even different types of medicines and vials which need to be stored at a particular temperature make use of cold storages.
· Consolidated warehouse- Consolidated warehouses collect small shipments from different suppliers of one geographical location, and combine them into a bigger shipment. They are not that common compared to the above mentioned types of warehouses, however they save a lot of money for the clients.
· On-demand storage- On-demand warehousing is provided to businesses that need to connect to companies with an excess of warehousing space. Most of them need the warehouse only for a particular season and hence do not like to pay huge rents throughout the year.
· Bonded warehouse- A bonded warehouse stores imported goods before customs duties are completed and the items are collected by the rightful owners. Customs clearance can be an extensive process, and bonded warehouses provide a secured space for the safekeeping of these goods in the meantime.
If you are looking for any types of warehouse services, StowNest is your go-to destination. We have the most professional team having great experience in the industry and our customer satisfaction rate is very high. Call us now @ +91 8088887750
What's Your Reaction?