StowNest storage services
"Discover the ultimate storage solution with StowNest! Secure, flexible, and hassle-free storage services for residential and commercial needs. Climate-controlled units, reliable security, and affordable pricing. Experience convenience and peace of mind. Visit us now!"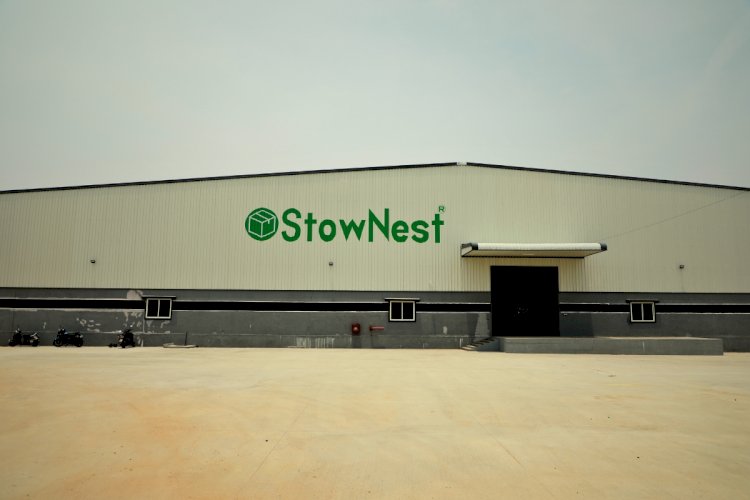 Welcome to StowNest: Your One-Stop Storage Solution!
Are you tired of dealing with clutter and running out of space in your home or office? Are you looking for a reliable and secure storage solution to store your belongings? Look no further! StowNest is here to meet all your storage needs.
Introducing StowNest: Your Trusted Storage Partner
At StowNest, we understand the importance of having a clutter-free and organized space. Whether you need temporary storage during a move, long-term storage for seasonal items, or a place to keep your business inventory safe, we have the perfect solution for you. We take pride in offering top-notch storage services that are reliable, convenient, and secure.
Why Choose StowNest?
State-of-the-Art Security: Your belongings are important to us, and we go above and beyond to ensure their safety. Our facilities are equipped with advanced security features, including 24/7 surveillance, secure access controls, and alarms, providing you peace of mind knowing your items are in safe hands.

Convenience at Your Fingertips: We know that convenience matters, and that's why we've designed our services to be hassle-free. With StowNest, you can easily reserve a storage unit online, manage your account from anywhere, and even arrange for doorstep pick-up and delivery of your items.

Flexible Storage Options: We understand that storage needs can vary from person to person, and that's why we offer a wide range of storage unit sizes to accommodate everything from a few boxes to large furniture pieces. You only pay for the space you need.

Climate-Controlled Units: We value your belongings and want to preserve them in the best condition possible. Our climate-controlled units maintain a stable environment, protecting your items from extreme temperatures, humidity, and other environmental factors.

Affordable Pricing: Quality storage shouldn't break the bank. StowNest offers competitive pricing plans tailored to fit your budget, with no hidden fees or surprise charges. We believe in providing transparent and straightforward pricing.

Expert Customer Support: Our dedicated support team is here to assist you at every step of the storage process. Whether you have questions about our services, need help selecting the right storage unit size, or require assistance with any aspect of your storage journey, we are just a phone call away.
Our Storage Solutions
Residential Storage: Decluttering your home, planning a renovation, or moving to a new place? Our residential storage solutions are perfect for keeping your belongings safe and organized during these transitions.

Commercial Storage: Businesses often face challenges when it comes to storing inventory, documents, or equipment. With our commercial storage options, you can free up valuable office space while ensuring the security of your business assets.

Seasonal Storage: Tired of tripping over seasonal items that are only used once a year? Our seasonal storage options allow you to keep holiday decorations, winter gear, and other seasonal belongings tucked away until they're needed again.

Student Storage: College students can benefit from our affordable student storage plans, especially during summer breaks or semesters abroad. Store your belongings with us, and they'll be waiting for you when you return.
Get Started Today!
Say goodbye to clutter and embrace a more organized lifestyle with StowNest. Our storage services are designed to make your life easier, providing you with the space you need and the peace of mind you deserve. Get in touch with us today to explore our storage options and experience the StowNest difference!
Visit our website at www.stownest.com or give us a call at [phone number] to learn more and reserve your storage unit today! Let StowNest take care of your belongings while you focus on what truly matters.
What's Your Reaction?