DIY Outdoor Projects: Transforming Your Garden on a Budget.
Creating a beautiful and inviting garden in your outside space does not have to be expensive. With a little imagination, some simple equipment, and a little elbow grease, you can accomplish beautiful effects without breaking the bank. This blog will look at a number of DIY outdoor projects that can help you update your garden on a budget. Whether you're a seasoned DIYer or just getting started,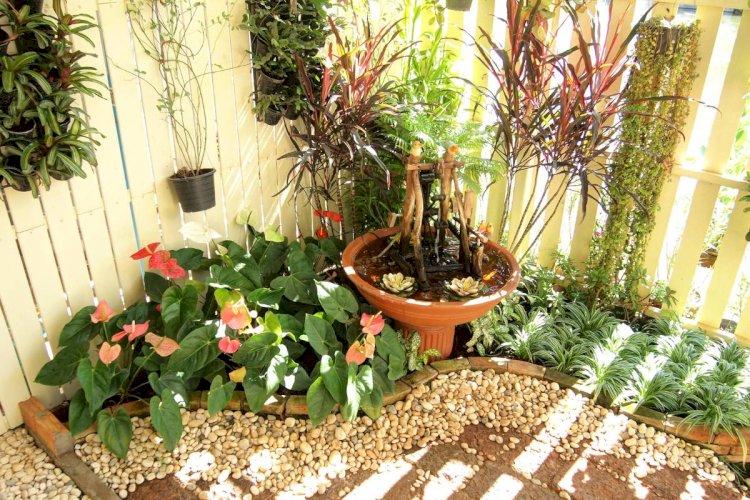 These ideas will inspire you to build a lovely refuge in your own garden.
Upcycled Planters: Repurposing objects into unique planters is one of the simplest and most cost-effective ways to add beauty to your yard. Look around your home for old buckets, wooden crates, tin cans, and even worn-out furniture that can be used into planters. A fresh coat of paint or some creative decoupage may transform these things into eye-catching planters for your favorite blossoms in no time.
Pallet Furniture: Consider utilizing pallets to create a pleasant outdoor seating area without spending a bunch on furnishings. Pallets can be transformed into fashionable chairs,

tables

, and even vertical plant walls. Sand them down, paint or stain them in a colour of your choice, then finish with weather-resistant cushions and toss pillows. This project not only improves the usefulness of your garden but also demonstrates your DIY abilities.
Stepping Stone Pathway: Using stepping stones, you can easily create a nice walk through your garden. You can buy ready-made concrete stepping stones or create your own with moulds. Colourful mosaic designs constructed from shattered tiles, glass, or

pebbles

can be used to decorate them. This project not only directs guests through your garden but also adds a whimsical touch to it.
Vertical Gardens: Do you have a limited amount of space? Not a problem! Vertical gardens are an excellent technique to increase the size of your planting space. Vertical planters can be made from old wooden pallets, shoe organisers, or hanging shoe racks. In these vertical areas, you can grow herbs, succulents, or even miniature blooming plants. Hang them on a fence or wall to add instant foliage and aesthetic interest to your

landscape

.
Tire Planters: Old tyres may be repurposed as one-of-a-kind planters that bring a splash of colour to your landscape. Tyres may be transformed into fun planters with a little paint and imagination. Stack them to make multi-tiered planters, or paint them bright colours and arrange them creatively. This eco-friendly project not only beautifies your yard but also aids in waste reduction.
Solar-powered Lanterns: Solar-powered lights can enhance the ambiance of your garden in the evenings. These low-energy lights charge during the day and give a soft glow at night. They can be hung from trees, placed along walks, or suspended from your pergola. They're an

inexpensive way

to add a bit of magic to your yard without raising your electric cost.
DIY Garden Art: Create your own yard art to express your artistic side. There are no limits to what you may make, from handcrafted wind chimes and painted rocks to reused metal sculptures. Design unique and appealing art works that represent your personal taste by incorporating materials such as old cutlery, wine bottles or abandoned metal pieces.
Conclusion, DIY outdoor projects may be both enjoyable and cost-effective. You may make your garden into a lovely refuge that you'll enjoy spending time in with a little creativity and resourcefulness. Each project described above, from recycled planters to imaginative garden art, offers a unique approach to add flavour to your outdoor space without breaking the bank. So roll up your sleeves, gather your resources, and prepare to transform your garden into a work of DIY art.
What's Your Reaction?