Self-Storage Services Compared: Finding the Perfect Fit
In today's fast-paced world, people have a lot of stuff, and often, they need more space to store their belongings. Self-storage services have become a popular choice for people looking for extra storage space.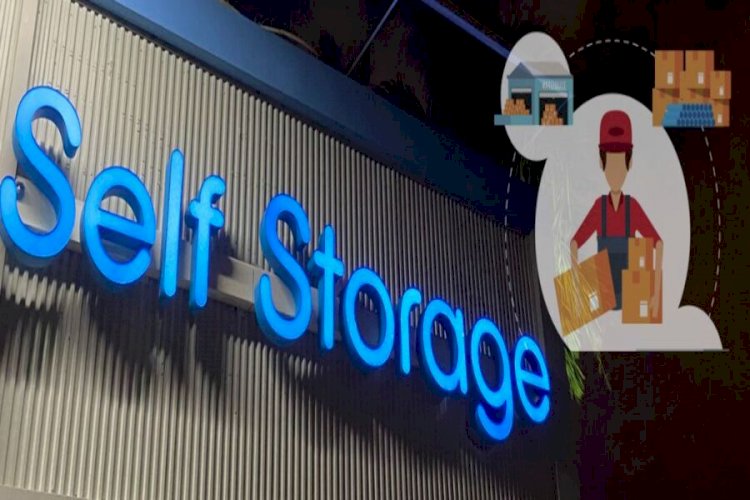 These facilities provide an affordable and secure way to store your items for a short or long period. But with so many self-storage services out there, how do you choose the right one?
This guide will help you explore all the types of self-storage services so you can make an informed decision.
Location:
Location is one of the most critical factors when it comes to choosing a self-storage service. You want to find a facility that is easily accessible, so you don't have to travel too far to access your belongings. If you're looking for a self-storage service to store your belongings for a short period, you may want to choose a facility that is closer to your home or office. On the other hand, if you're looking for long-term storage, you may want to consider a facility that is further away but provides better security and lower costs.
Size and Type of Storage Units:
The size and type of storage unit you need will depend on the type and amount of items you want to store. Some self-storage services offer a variety of unit sizes, from small lockers to large garages. Make sure you choose a unit that can accommodate all of your belongings comfortably. You should also consider the type of storage unit. For example, climate-controlled units are suitable for items that are sensitive to temperature changes.
Amenities:
Amenities can make a big difference when choosing a self-storage service. Some facilities offer additional amenities, such as on-site management, moving and packing supplies, and even truck rental services. Other amenities may include climate control, pest control, and insurance options. Consider which amenities are most important to you when making your choice.
Cleanliness and Maintenance:
A clean and well-maintained facility is crucial when storing your belongings. Look for a self-storage service that regularly cleans and maintains its units and facilities. This will help prevent pests and ensure that your items remain in good condition while in storage.
Security:
Security is another essential factor to consider when choosing a self-storage service. You want to ensure that your belongings are safe and secure, especially if you're storing valuable items. Look for a facility that provides 24-hour surveillance, access control, and proper lighting. Some self-storage services may also provide individual unit alarms, which add an extra layer of security.
Access Hours:
Access hours refer to the times during which you can access your storage unit. Some self-storage services offer 24-hour access, while others have limited access hours. If you need to access your belongings frequently, you may want to choose a facility that offers 24-hour access. If you don't need frequent access, limited access hours may not be an issue for you.
Moving and Transportation Services:
Some self-storage services offer moving and transportation services to help you move your items into and out of storage. This can be a convenient option if you don't have access to a truck or need assistance with heavy lifting.
Reviews and Reputation:
Researching reviews and the reputation of a self-storage service can help you determine the quality of their services. Look for reviews online or ask for references from the facility. You can also check with organizations like Justdial to see if there have been any complaints against the service.
Online Account Management:
Many self-storage services now offer online account management, allowing you to easily make payments, manage your account, and access your unit from anywhere with an internet connection. If this is important to you, look for a service that offers this feature.
Contract Terms:
Read the contract terms carefully before signing up for a self-storage service. Make sure you understand the terms of the agreement, including the rental rate, security deposit, and any fees or penalties for late payments or early termination.
Cost:
Cost is always a consideration when choosing a self-storage service. You want to find a facility that offers competitive pricing while still providing the services you need. Compare the costs of different self-storage services in your area to find the one that fits your budget.
Comparing different self-storage services can help you find the right one for your needs. Consider factors such as location, security, size and type of storage units, access hours, amenities, cost, customer service, cleanliness and maintenance, reviews and reputation, contract terms, online account management, and moving and transportation services. With these factors in mind, you can make an informed decision and choose a self-storage service that meets your needs and provides the peace of mind you deserve.
Also read : Beyond the Lock: The Truth About Storage Facility
What's Your Reaction?