The Factors to Consider When Choosing a Warehouse
A warehouse is an integral element of any business' supply chain management. It is an important component to keep the goods under safe and timely delivery to sales points or distributors. The company that neglects the warehouse will always struggle against the competition.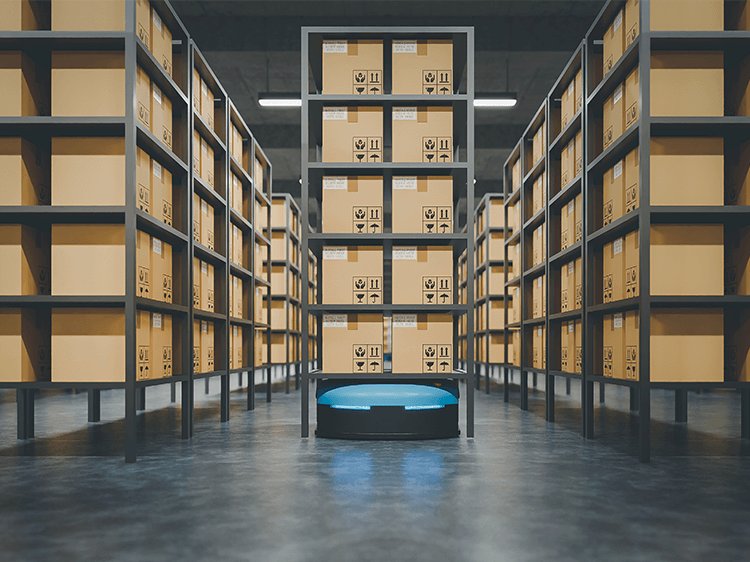 The result of poor warehousing practices is the delay of shipments, perishability of goods, and incomplete delivery of products. Therefore, it is always helpful to know about the factors affecting warehousing processes while selecting a warehouse for your business.
Let's take a look at significant factors While selecting a Warehouse:
● Kinds of products:
It is important to consider the type of products that will need storage when choosing a warehouse. The warehouse might need to have an air-conditioned or cold storage facility when storing perishable items. In some situations, you might require a warehouse with heating capacities. You can keep your products in good condition for longer periods, especially in non-seasons with an appropriate warehousing facility.
● The factor of seasonality:
By providing shelter, safety, and optimal conditions like optimum temperature, warehouses keep products safe and in good shape for longer periods. Conditions such as a non-optimal temperature, changing seasons, weather conditions, temperature fluctuations, and fluctuating demand in the market can cause problems for warehouses. Thus, the need for seasonality has to be taken into account when deciding to select a warehouse.
● How much access is available:
The location of the warehouse, the hours of opening and closing, and how much a business can store in a particular warehouse are all significant considerations. All these factors are important to consider as you need to decide when to use the warehouse facilities.
● The type of business of the client:
The type of business the client runs plays a big role in choosing a warehouse. For example, the client may require a bigger size to store the goods for a longer duration in the offseason or might require less space during a particular peak season. For example, heated warehouses could be needed to preserve vegetables in a cold environment.
● Required area to store items:
Depending on the type of product, the season, demand, and supply, the space required in a warehouse will differ. To keep the goods in the finest condition, it is important to determine the exact amount of space required. Your supply chain will be more efficient and cheaper if you analyze it.
● The experience of warehouse personnel:
A facility is great, but without properly trained personnel, the whole process of maintaining an efficient warehouse facility can crumble. Therefore, one must look at the experience of the warehouse before selecting any of these.
● Availability and efficiency of warehouse processes:
There are many processes that a warehouse needs to complete, such as shipping, docking, picking, storing, and putting away. Sometimes, finding all the facilities in one place can be difficult in a warehouse. Moreover, the efficiency of these warehouse processes is an important factor. Thus, select a warehouse that can offer you the maximum features.
● Risk factors:
Warehouses keep goods in safe conditions. However, security issues, natural disasters, and issues resulting from inefficiencies are the risk factors associated with warehouses. Before picking a warehouse for their business, one must take into account all these factors.
● Use of technology:
Supply chain management has been incorporating new-age software technologies. The use of software brings automation and less frequent errors or mistakes. Therefore, one must look at software and technologies available to you or will be improved in the future related to warehouse processes and operations.
● Importance of location of the warehouse:
The location is an invaluable factor to reflect especially if you know that frequent visits will take place to the warehouse. If your warehouses are far from where your customers are, you risk losing both money and time. It is important to consider the location of the warehouse before selecting one.
Whom to Trust?
Stow Nest is an excellent option for warehouse requirements in Bangalore. When searching for a warehouse for household goods in Bangalore, you can trust the experience and technological prowess of our professionals. Stow Nest provides you with suitable and reliable warehouse facilities. Find out more about our various warehouse services by getting in touch with our professionals.
What's Your Reaction?