Business Storage Features
Please find the different business storage features that make our business storage service the best choice for your business. Read on to learn more about our secure and reliable storage options.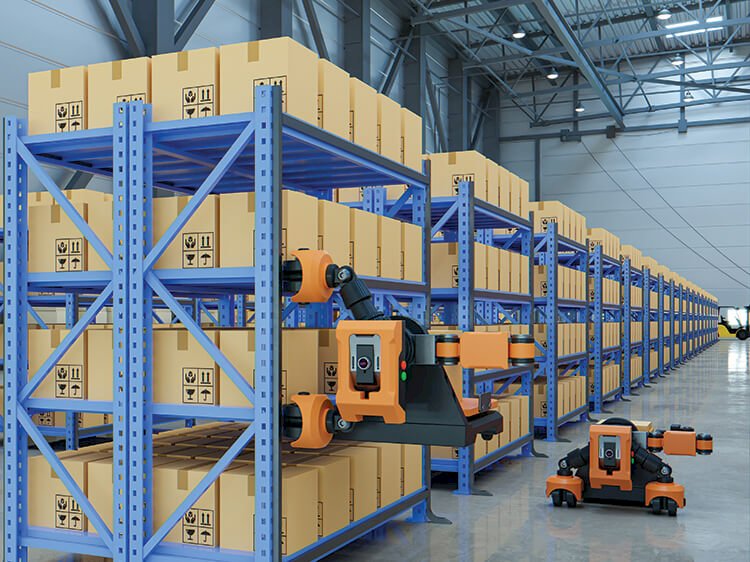 Business storage is a type of warehouse store that is used to stock inventory for businesses. The term "store" can refer to the physical space in which the inventory, documents, or other goods are maintained safely.
There are several reasons businesses may need business storage space or rent a warehouse. Perhaps they are expanding their operations and need more room to store inventory, or maybe they are downsizing and need to temporarily store some of their belongings. Whatever the reason is, renting storage space can be a great solution for businesses looking for some extra space.
Several factors must be considered when choosing a storage unit, including the size & layout of the unit, the security of the unit, and the accessibility of the unit. In this blog, we will explore the features of business storage or warehouse storage units that make them an ideal choice for businesses and warehouses.
10 ideal features of a good warehouse
Security:
Security should be one of your top priorities when searching for the ideal business storage unit. You'll want to find a storage facility with tight security measures to protect your belongings. It could include 24/7 CCTV surveillance, security guards, and gated entry. By choosing a storage unit with good security, you can rest assured knowing your belongings are safe and sound.
Cleanliness
Cleanliness is an important factor to consider when searching for business storage. A clean storage facility will protect your inventory from dust, dirt, and other debris that can damage or contaminate your products. You will also create a safer work environment for your employees with a clean warehouse store.
If you are storing hazardous materials, choosing a clean storage facility is especially important. A clean storage facility will have proper ventilation and security measures to ensure that your hazardous materials are stored safely and securely.
When looking for a storage facility, ask about the cleaning protocol. A good storage facility will have a regular cleaning schedule designed to keep the facility clean and safe.
24-hour access:
One of the most important features of business storage units is 24-hour access. This means that you can access your unit at any time of day or night, which is important for business owners who often have to work long hours.
Temperature Control:
Temperature control is another desirable aspect of rented commercial storage or warehouse space. This can be important for a number of businesses, such as businesses that need to store temperature-sensitive products or businesses that often experience extreme temperature changes in their environment. By having temperature-controlled storage, businesses can help to protect their products and inventory from damage caused by extreme temperatures.
Wide Drive Aisles;
Having wide drive aisles is also a desirable feature in rented warehouse storage. This allows large vehicles, such as semi-trucks, to easily access the storage facility. Additionally, it allows forklifts and other machinery to easily move around the storage space. Wider drive aisles also make it easier to keep the storage space clean and tidy.
Deliveries Accepted:
Renting a business storage unit that accepts deliveries is another desirable feature. This allows businesses to deliver inventory directly to the storage facility for safekeeping. This can be a great time and money-saver for businesses that receive a lot of deliveries. This allows you to focus on your other business needs by saving time and effort. With the availability of this feature, a storage facility staff member will accept your package and keep it secure until you pick it up, so you won't have to worry about it being left out in the open.
Protection From Elements:
Protection from the elements is an important feature of a warehouse one rents out. This is especially true if your business involves storing sensitive materials that can be damaged by exposure to the elements. Many storage facilities offer climate-controlled units that can protect your stored items from extreme temperatures, humidity, and other weather conditions.
Storage Locker:
Many business storage facilities have storage lockers available for rent. This is a great option for businesses that need to store small items or have employees who need to access storage locker contents regularly.
This allows the businesses to have a place to store their items that is separate from the main warehouse area. The lockers are usually located near the entrance of the facility so that businesses can easily access their belongings.
Account Management
A rented business storage unit should ideally offer account management. Many storage providers will offer some kind of account management system that allows you to keep track of your inventory and orders. Modern warehouse store account management features allow you to monitor and manage your account online, making it easier to keep track of your inventory and budget. This can be a valuable tool for businesses that need to keep track of their stock levels and order history.
Loading Bays:
One of the most significant features to look for when renting a warehouse store is loading bays.
Loading bays make loading and unloading heavy items from your storage unit easy. They're especially helpful if you don't have a lot of manpower or need to move large items in and out of your unit regularly. If your business requires a lot of storage, loading bays is an absolute must.
So, when you're searching for the perfect storage unit for your business, look for a warehouse store with loading bays.
In this blog, we have highlighted 10 desirable features of rented warehouse storage. Businesses can use this as a guide to choose the best option for their needs.
As a suggestion, companies can benefit from choosing "Stownest" as their provider of choice as we are one of the most experienced, dependable, and affordable warehouse storage providers with operations at different cities of India. The rented warehouse stores from for business storage are equipped with all the features of a good warehouse, as mentioned in this blog, so call us at +91-80888-87750 or write to contact@stownest.com.
What's Your Reaction?